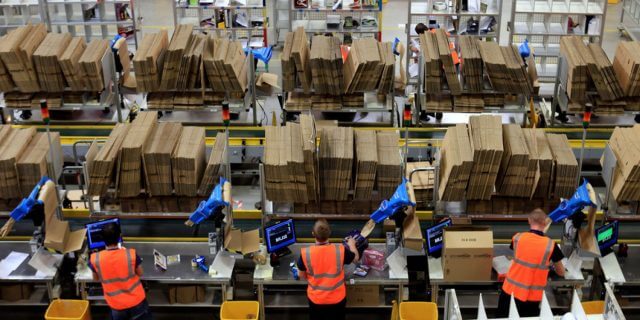 The "Fight for 15" has been an ongoing battle in the US, with advocates for a fair, living wage working tirelessly for a nearly 100% increase in the current non-server minimum wage (due to the expectation of tips, restaurants only have to pay wait staff a little more than $2 per hour). Some key political voices have also come on board, namely advocates like Senator Bernie Sanders.
Now, after many discussions and pleas from both lawmakers and employees, Amazon founder and CEO Jeff Bezos announced this week that his company would raise the minimum wage for its employees to $15 per hour for both full and seasonal employees. In the same announcement in which he admits that it was due to pressure from advocates for the company to do the right thing, Bezos also stated he is proud to lead the way but expects other major-name companies to follow suit.
But did he really raise the minimum wage?
On the surface, this is incredible. Underlying that, though, is the possibility that Bezos was acting one step ahead of legislation that is literally entitled the Stop BEZOS Act. This bill, introduced by Sanders and others, would strip away lucrative tax loopholes for corporations whose employees qualify for welfare assistance.
You read that right: in the US it is entirely possible to work full-time for a highly-profitable company (in this case, one owned by the world's richest man) and still earn so little that you live below the federal poverty line. Another major offender is Walmart, whose employees routinely qualify for food stamps and whose own store managers have had canned food drives to ensure they have enough to eat at the holidays.
But following on the heels of Bezos' back-patting announcement was the news that paying for this wage increase means stripping away some perks like monthly bonuses and stock awards. The money isn't exactly coming out of the executives' profit margins, although it could mean that more employees have sustainable guaranteed income rather than the hope of a bonus from month to month. That does lead to better ability to budget and save money, and it will be distributed evenly across the workforce rather than going to only a percentage of employees.
Mercy Pilkington is a Senior Editor for Good e-Reader. She is also the CEO and founder of a hybrid publishing and consulting company.