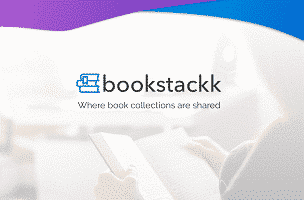 There's a reason the public is fascinated with the likes and dislikes of celebrities. From their favorite meals to their favorites brands of shampoo, when you take a specific interest in someone, what they care about can influence what you care about. That's the notion behind a startup called Bookstackk, but rather than bringing you closer to celebrities and their favorite smoothies, the company aims to help you discover what people you care about are reading.
For years, publishing startups have pushed the notion of "social reading," a concept that seems to make a lot of sense in theory but that in practice is a little less manageable. With everything from a seamless connection to share your reading list through your social media channels to actually annotating and communicating with other readers inside your copy of the ebook, the push has been there for quite some time to try to bring whole communities of readers together.
Unfortunately, many of those startups have come and gone. Part of what makes reading so powerful to so many people is the personal experience they have with the book; inviting other people to pop up on page 53 and state what they are thinking is a distraction that a number of readers have shunned.
But a new company is meeting two very specific book needs with one social platform. Bookstackk intends to bring the social aspect out again, while also working on the problem of book discovery. With the sheer volume of content that is available at any time of the day or night, wading through the virtual stacks is daunting. By getting more social about what you're reading, you're more likely to find your next favorite book by connecting with others' reading lists.
According to the company, "Books are as relevant today as they've ever been. The stories we capture today are what propel us into tomorrow. It's not a coincidence that our planet's greatest innovators were reading fanatics. At Bookstackk, we challenge ourselves to create a platform for readers to feel empowered. We are building solutions for readers who understand that literature needs to forge ahead just as newer technologies are."
By taking a peek inside people's reading lists, you can get a sense of what other books might compliment one you've enjoyed. Rather than having to stick with an author you like–say, by reading all of Stephen King's books, or branching out to Dean Koontz because you liked Stephen King–you can get a glimpse of what books readers enjoyed that might not seem to correlate on the surface.
"Unfortunately, discovering books that are relevant to your life is harder than it needs to be. Use an algorithm, and you get stuck in a bubble. Ask a friends and they'll give you one or two titles alone. But what if you could easily browse anyone's book collection? Whether it be your close friend or someone you admire."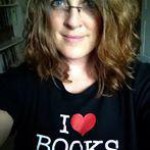 Mercy Pilkington is a Senior Editor for Good e-Reader. She is also the CEO and founder of a hybrid publishing and consulting company.