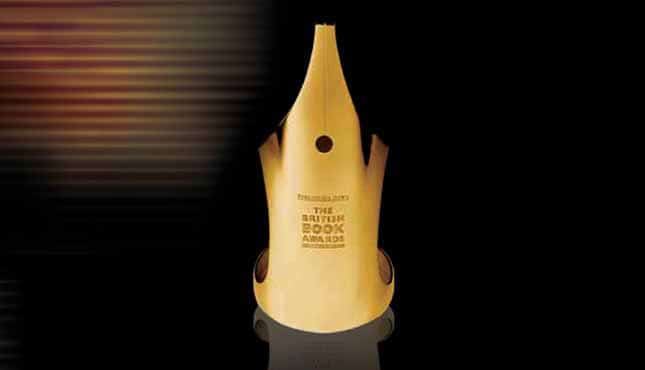 So the Golden Globes are in the books, and a lot of sentiments and life-changing perspectives were shared. But don't put away that red carpet attire just yet…the Nibbies are on the horizon.
Nicknamed for the iconic pen nib trophies, the British Book Awards have a long history. However, that history shifted somewhat when The Bookseller purchased the rights to stage the Nibbies from its founder's estate in time for last year's presentation, combining it with the British Book Industry Awards.
Book awards as a whole, however, have a somewhat dubious cloud of contention around them. Some are highly sought after, prestigious awards, others are just markers of how many titles a book has sold, and still others are scams that take entrants' money in order to be able to put a gold foil "winner" or "finalist" or "nominee" seal (that the winner must pay for) on the covers of their books. Some awards have drawn criticism for their lack of inclusion, not only referring to the lack of indie voices that are eligible for consideration, but even the lack of diversity among authors and subject matter.
The Nibbies, however, are taking new steps in more directions with this year's entries. The judging will now include Author of the Year, Illustrator of the Year, and Audiobook of the Year categories.
According to an announcement by the parent company, Nigel Roby, chief executive of The Bookseller, said, "Every year we try and make sure that The British Book Awards celebrates the achievements of what is the UK's leading creative industry—in all its facets. These additions enable us to recognise the creativity from the audio part of the market, which is showing such significant growth, and to honour the individuals who are at the heart of the book trade."
Interestingly, there are multiple considerations for how an award is granted. For example, the Author of the Year will be selected from a pool of nominees fronted by publishers, but the judges will not only be looking at book sales. They will also be considering what that author has done in the prior year to further the book industry as a whole. Here's hoping more awards open new categories in the future, and that their considerations are as broad.
Mercy Pilkington is a Senior Editor for Good e-Reader. She is also the CEO and founder of a hybrid publishing and consulting company.