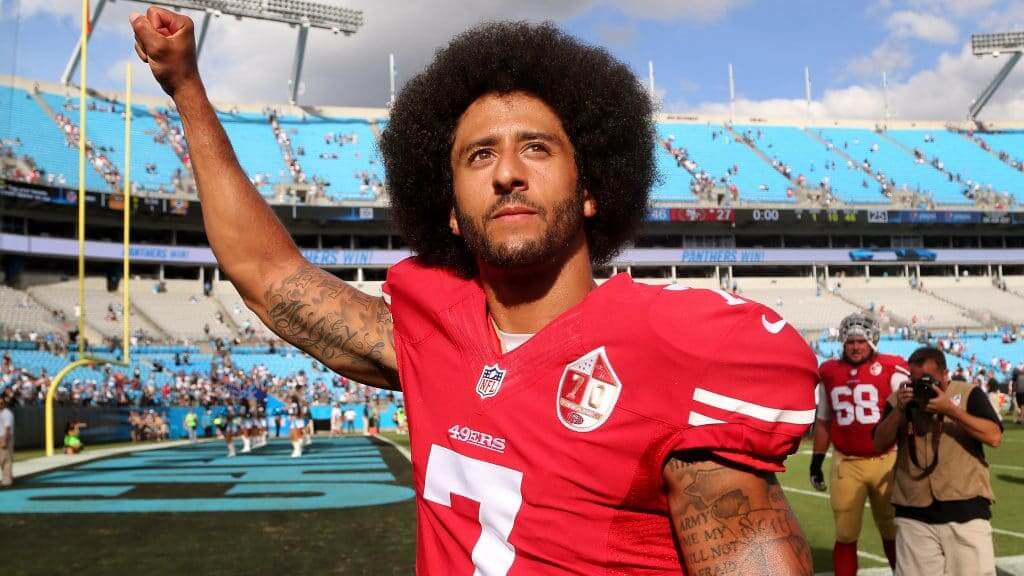 Score one for the good guys… Page Six has just announced that former NFL quarterback Colin Kaepernick has signed a reportedly one million dollar book deal with an imprint of Random House, One World. This announcement comes days after there was speculation surrounding an attempt to shop the book to publishers.
Kaepernick has become a household name, and unfortunately, it's not for athletic prowess. Instead, the former San Francisco 49er launched a nationwide movement and global conversation surrounding things like racism, police brutality, discrimination, and white privilege when he was the first player to refuse to stand for the National Anthem prior to the start of a game.
Now, many other players in various US and international pro sports and even celebrities have joined in, much to the daily angst of the Tweeter in Chief, Donald Trump. While the debate has been eye-opening to a number of Americans, it has also led to some more fervent critics digging in their heels on the issue. What far too many people fail to understand about the act of kneeling–aside from being a Constitutionally-protected form of protest–is that as recently as 2009, the NFL didn't send teams out of the locker room until after the anthem was finished; that year, the Department of Defense used taxpayer dollars to launch an advertising campaign with the NFL, which included bringing the teams out to honor the flag.
Ideally, Kaepernick's book will focus less on the anthem debate and more on the astounding good work he's done since he opted out of his NFL contract last year. It will be interesting to hear his viewpoints on the controversy, as well as what nationwide epidemic spurred the action in the first place.
Mercy Pilkington is a Senior Editor for Good e-Reader. She is also the CEO and founder of a hybrid publishing and consulting company.