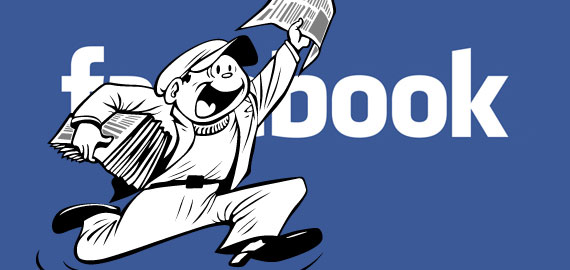 Facebook has a history of releasing apps that hardly anyone uses. Poke, Camera, Rooms, Slingshot, and Groups are perfect examples. Facebook is hoping to buck the trend by releasing a dedicated News App next week.
The standalone app will alert users to new stories from dozens of professional media outlets such as Vogue, Mashable, CNN and the Washington Post. CBS, Comedy Central and Billboard magazine are also involved.
Facebook is doing the news app because they want to reach the smartphone generation. Mobile use accounts for 24% of US media consumption, but it remains to be seen if Facebook could have the same success of this news app as Messenger.