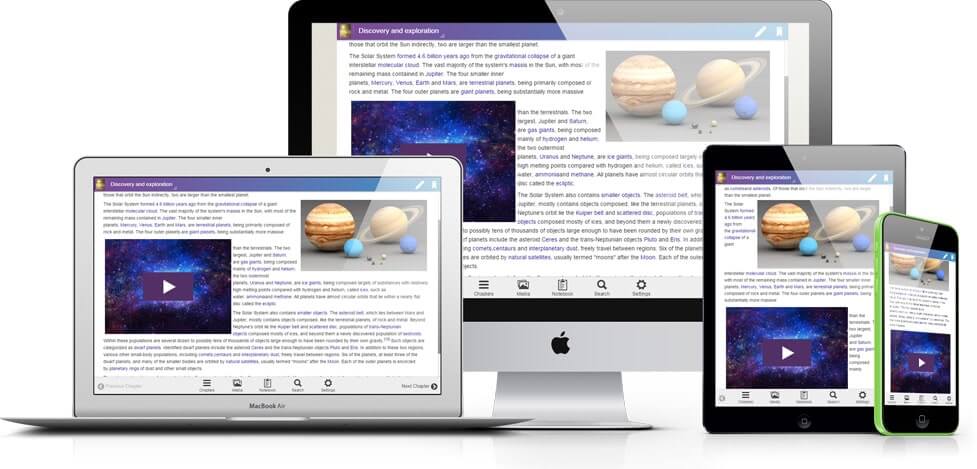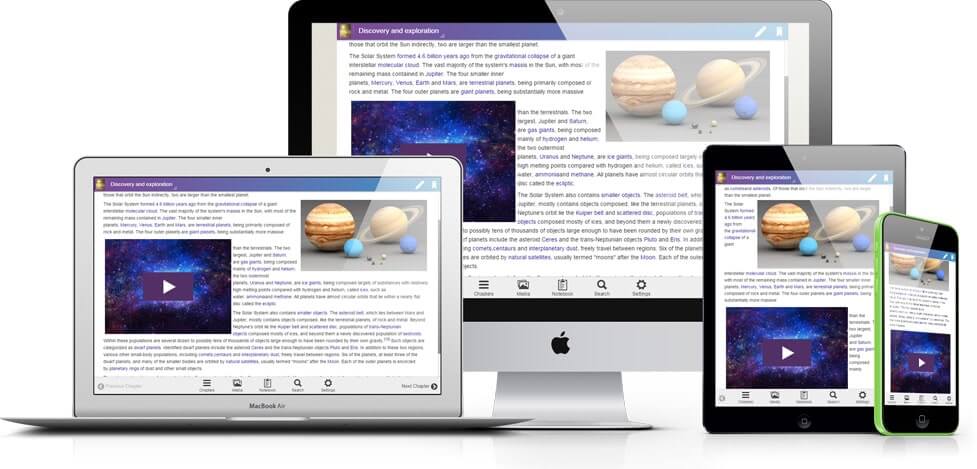 The digital revolution is well underway, but one of the original promises this new wave of electronic reading was supposed to bring hasn't happened in a major way: digital textbooks. From the advent of fully-downloadable ebooks to the return shift to internet-based reading, digital publishing has evolved in just a few short years to look almost nothing like it did when e-readers first hit the mainstream.
eBooks were supposed to give rise to digital reading in every classroom around the globe. Several countries followed South Korea's lead and mandated fully-digital classrooms, but those deadlines have come and gone. India launched an initiative to develop better wifi infrastructure to accommodate the coming tsunami of digital textbooks, and tablet manufacturers developed inexpensive school versions of their devices in order to put ebooks in every child's hand.
So what happened? A number of things, not the least of which was the realization that the expense of producing a textbook doesn't come from the ink and paper, but from the team of Ph.D.-level experts who wrote it. Schools quickly found that digital textbooks were not only not a savings, they were not easy to adopt when their tried-and-true paper system was still semi-effective.
Like many other aspects of digital publishing, when the industry refuses to open a door, self-published authors are ready to step in and fill a need. For this space, that means the rise of companies like Kotobee, a digital textbook development platform that lets anyone create their book in multiple formats, including apps and cloud-based editions.
Kotobee is primarily aimed at small-scale textbook producers like schools and higher ed institutions who have content they want to deliver to students, but don't yet have the mechanism to get it there. One of the company's chief accomplishments is in its relationship to sister-company BookBake; together, having launched in Cairo, both platforms are reaching the unique publishing requirements for Arabic language texts in schools throughout the region.
Apart from the standard creating and editing features Kotobee offers—such as EPub 3 capabilities—users can also generate an entire ebook/app library. This allows a school to set up its own content library for its students, offering them interactive content with embedded learning tools that the author and the publisher have generated.
The free version of the software allows users to export their interactive ebooks as EPUB 3 files, web apps, desktop apps (Windows & Mac), SCORM, as well as to upload the ebook to the Kotobee Official Library. Unlike some other Fremium account-based companies, the ebooks will not have any ads or watermarks, and can be licensed for commercial use as well as non-commercial. While Kotobee offers this free download option, paid accounts let users create mobile apps (Android, iOS, and Windows Phone), have the option to host the book online on the company's servers, and give them the ability to create cloud ebooks and a cloud-based ebook library.

Mercy Pilkington is a Senior Editor for Good e-Reader. She is also the CEO and founder of a hybrid publishing and consulting company.