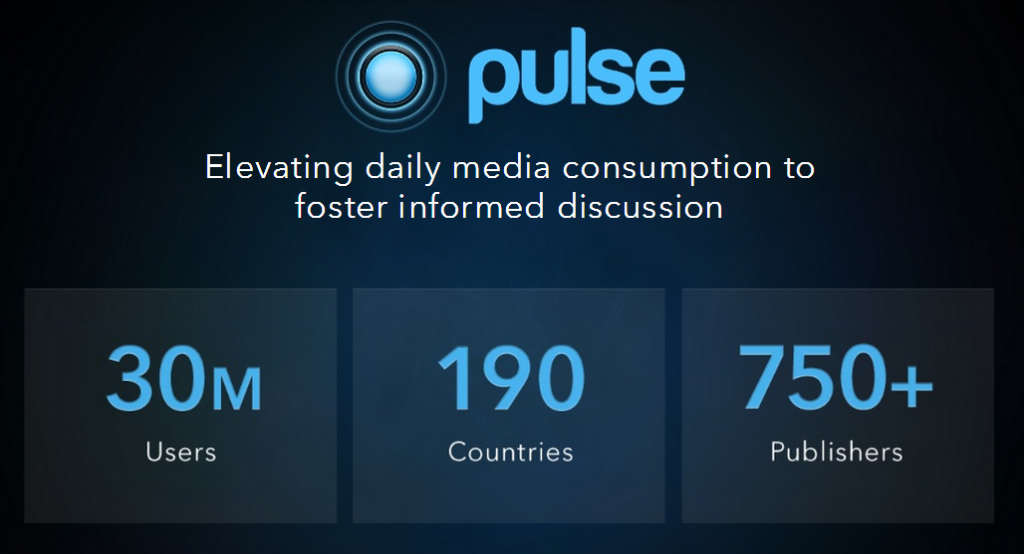 Pulse Reader has been gaining tons of traction in the industry with the demise of Google Reader. People are gravitating towards Pulse, Flipboard, Google Currents, and a myriad of services that take reading websites to the next level. Pulse has been running iOS and Android apps for quite some time and has built up a very loyal following. Pulse is currently my favorite reader, primarily because it's very intuitive and loads quickly. LinkedIn seemed to have shared the sentiment and has announced the purchase of Pulse for $90 million dollars in stock.
Pulse originally launched in 2010 by a few students at Stanford University. Their first major app was published for iOS and quickly gained tons of attention in the news field. They expanded into Android and recently revised their website for a solid HTML5 user experience.
When big companies tend to buy out younger ones, users tend to get all up in arms and turn to alternative services. We recently saw this happen with the purchase of GoodReads by Amazon. Before any of Pulse's 30 million users begin searching for another reader, Pulse said its apps for iOS and Android will stay the same, and the company will continue to work on its existing products while developing new ones with LinkedIn.
"We are thrilled to be able to add Pulse's considerable talent, technology, and products to our growing ecosystem of content offerings, and we believe that they will help us accelerate our ability to deliver to our members the insights they need to be better at what they do, on any device," said Deep Nishar, LinkedIn's SVP of Products and User Experience, in a statement today. "To continue to deliver that value to our members, our vision for content is that LinkedIn will be the definitive professional publishing platform, and Pulse is a perfect complement to this vision."