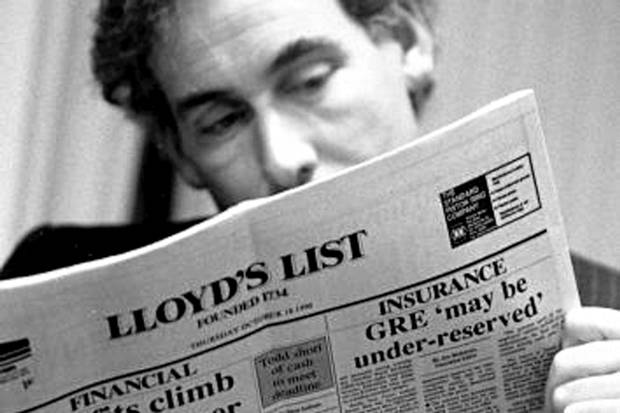 Lloyd's List has been carrying authentic shipping information since the 18th century, and is the latest to embrace digital technology. The newspaper, which is to be the world's oldest as it has continuously been in print since 1734, stated the paper will be entirely digital from December 20th. A survey conducted in June showed that only 2 percent of readership still relied on the print version of the newspaper while an overwhelming 97 percent said they preferred to seen an online version.
"We are very proud to take this next step in the evolution of Lloyd's List," said editor Richard Meade. "Lloyd's List first started in 1734 as a notice pinned to the wall of a coffee shop in London offering customers trusted shipping news and information. That aim has not changed, but the technology has and our customers are now accessing the industry's most sophisticated intelligence source in any coffee shop, anywhere in the world 24 hours a day."
"The digital approach offers new avenues and opportunities to innovate an up-to-the-minute service that offers in-depth news and information on every aspect of shipping as well as unrivaled market intelligence and data provision which can be tailored to suit our readers' needs," further explained Meade. "The overwhelming majority of our customers choose the capabilities of digital over print."
Lloyd's List is not alone in charting a digital route, as almost every major newspaper has already made the transition to digital or are in the process of doing so. However, some have adopted a hybrid approach, continuing with the print version and co-existing with the digital edition of the newspaper.
However, company sources have made it clear that their commitment towards providing authentic information on all things pertaining to shipping, including energy and insurance, remains paramount.
"The digital migration process has been very carefully planned and we have undertaken significant investment in our digital platforms, enabling us to provide our readers with a much enhanced and very popular service online," said the group's managing director, Phil Smith.
"This success has resulted in huge growth in digital usage, with ever-increasing numbers of customers opting for digital over print."
Sovan Mandal is the senior tablet and tech corespondent for goodereader.com. He brings a international approach to news that is not just applicable to the North American market, but also Asia, India, Europe and others. Sovy brings his own writing flavor to the website and is interested in Science Fiction, Technology and Writing. Any questions, send an email