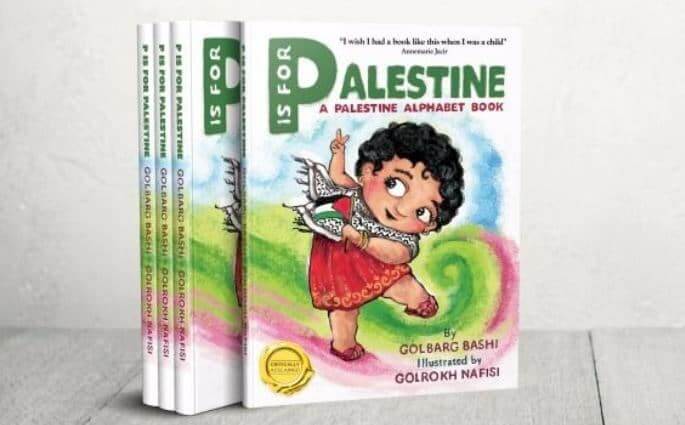 Readers in New York City are up in arms over a new children's book that takes young readers through an alphabet journey of Palestine. Called P Is for Palestine, each letter represents terminology based upon proud Arabic heritage. The complaint? There's no mention of Israel.
Protesting parents haven't indicated why they feel Israel should be mentioned in a book that celebrates a portion of Arabic culture, language, and history. However, that hasn't stopped some critics from being outspoken about their views that the book is anti-Semitic for not giving equal attention to Israel, Judaism, and the apparent dominance in the region.
According to the New York Post, some other Jewish parents, though, have said they saw nothing biased or untoward in the book, given that the author, Golbarg Bashi is a noted scholar on the region with a diverse upbringing herself. The book even has support from notable Jewish organizations that strive for peace in the Middle East.
Still, some upset parents feel this was nothing more than a ploy to sell books. By targeting promotion in a metropolitan area with a significant Jewish demographic, they feel the book is simply playing off the outrage it caused in order to sell books. While that type of tactic has certainly been deployed in the past by publishers and indie authors alike–sometimes successfully, sometimes bombing completely–at the heart of this issue is the sentiment that certain books shouldn't "exist." Bashi has stated that she penned this title due to the lack of information aimed at children about Palestine and its people, yet some must feel that even offering the title on bookstore shelves is an affront to daily life.
Mercy Pilkington is a Senior Editor for Good e-Reader. She is also the CEO and founder of a hybrid publishing and consulting company.