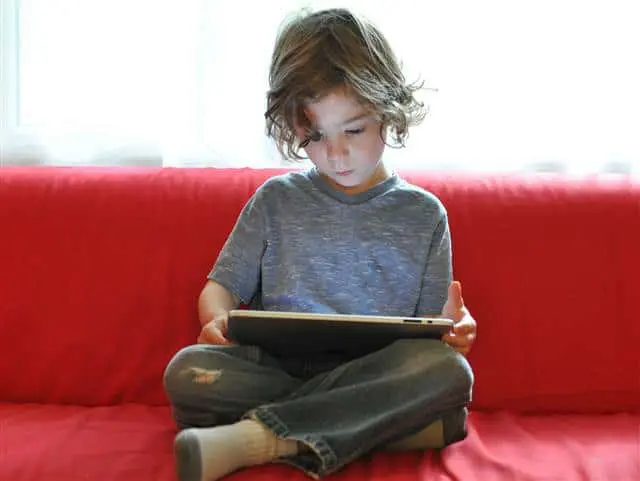 The publishing industry has changed a lot for kids since the early days of Beatrix Potter's beloved animals and the Dick, Jane, and Spot books that plagued every primary school in the US. We've transitioned from calm books about very well behaved children to superheros who fly around in their underwear and protagonists who save the day with rancid flatulence. It might be confusing to some, but generally, anything that gets kids reading is a good thing.
Unfortunately, that was the thinking behind a lot of the enhanced ebooks that began to appear when the technology allowed. Startups appeared in the digital space, offering full bells and whistles app-based games that morphed children's books into veritable video games. These apps included read-alouds, coloring features, songs, mini-games, and more.
New research on developing brains, though, shows that those app books may be even less effective than just sitting a child in a corner and reading aloud. The study will be announced at an upcoming meeting of the Pediatric Academic Societies, but its early reports by Dr. John S. Hutton, one of the authors, already demonstrate the ineffectiveness of animated reading content:
"Key findings suggest a 'Goldilocks Effect,' where audio may be 'too cold' at this age, requiring more cognitive strain to process the story, animation 'too hot,' fast-moving media rendering imagination and network integration less necessary, and illustration 'just right,' limited visual scaffolding assisting the child while still encouraging active imagery and reflection."
The basic finding is that children's brains are activated differently in emerging readers depending on how the content was fed to them. Audio-only had little brain activation, meaning just playing an audiobook or reading without letting the child see or hold the book is not highly effective. The opposite was true of full-on voice and animation, which left the child with very little to do in terms of activating their brains to understand the content. The middle ground, reading to a child while showing them static illustrations, required the most interaction in the brain and developed the most connection with the content.
There has long been a case for the "calmness" associated with e-ink e-readers for children's content. The easy-on-the-eyes display and the simple, monochromatic illustrations gave the reader a point of reference in the visual without distracting from the comprehension required for the content. E-ink may see a broader adoption once more parents and schools see the results.
Mercy Pilkington is a Senior Editor for Good e-Reader. She is also the CEO and founder of a hybrid publishing and consulting company.