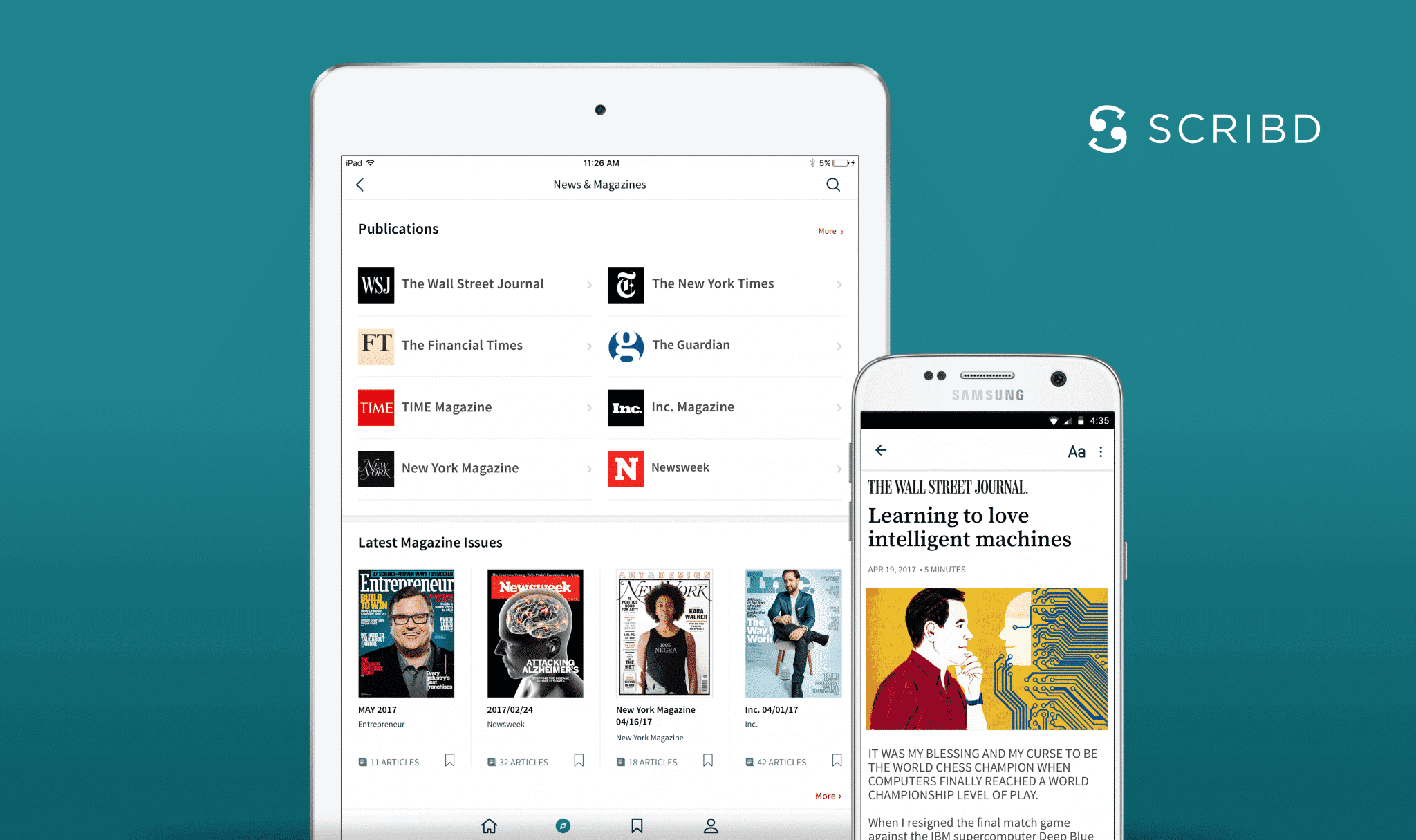 Scribd has partnered with a number of newspaper companies to offer individual articles on their digital platform. Reading articles does not consume credits, similar to users can read an unlimited number of documents, magazine articles and sheet music.
The launch partners participating with Scribd are The New York Times, The Wall Street Journal, and the Guardian, as well as select archive content from the Financial Times. Scribd is further supercharging its news portfolio with the addition of articles from more than a dozen top-tier news brands including NPR and ProPublica.
Newspapers will have their own dedicated section, so it will be easy to find something to read. When readers finish an article, they are presented with other articles, books and audiobooks related to the topic of that article. This provides readers with a holistic view of any given subject, and it allows them to dive as deep as they desire into learning about it.
One of the pitfalls that Scribd is facing, is that most newspapers focus on local coverage, which makes curation difficult. CEO Trip Adler told me that "We're focusing on articles that are a bit more evergreen, with a shelf life beyond the breaking news cycle. It all ties into our overall experience, with users receiving cross-content recommendations based on any form of content that they've consumed."