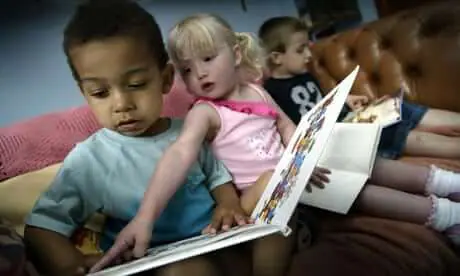 Released today, the biggest annual study into British children's reading habits, What Kids Are Reading has revealed that the most popular book for secondary school children is Girl Online by vlogger Zoe Sugg aka Zoella. The report reflects the impact of social media on children's book choices, with Zoella's 10 million YouTube subscribers helping Girl Online to become the most popular book in the report from Renaissance Learning, which looks in detail at the reading habits of 725,369 children from 3,306 UK schools.
With the largest response to date, the eighth annual What Kids Are Reading report includes results from over 12 million comprehension quizzes on fiction and non-fiction titles taken by British school children in the last academic year.  The 'most read' books indicate the amount of times a book was read in school, while the favourite charts give greater insight into what children actually enjoyed reading the most. This is based on a voting mechanism within the Renaissance Learning software, where children are invited to rate books once they have read them.
There is a striking contrast between the books that children read the most and those they vote for as their favourites.  While the 'most read' books feature one futuristic adventure author – The Hunger Games creator Suzanne Collins – the favourite book charts are almost exclusively dominated by this genre. In addition, two of the most popular authors among UK pupils, Rick Reardon and Cassandra Clare, do not feature at all in the 'most read' charts.
The 'most read' book at primary level is time honoured classic The Twits by Roald Dahl, with the most popular being Diary of a Wimpy Kid: The Launch Haul by Jeff Kinney. Children are also being encouraged to read Kinney at secondary school as the same book holds the 'most read' title at this level; however it is Girl Online by Zoella that takes the top spot for most popular book for secondary school children.
Key findings
The 'most read' charts, across primary and secondary, only feature works from four authors – Roald Dahl, Jeff Kinney, David Walliams and Suzanne Collins.
Although Jeff Kinney holds first position in the favourite books for primary level, he has no other books in this chart. The dominant force is J.K. Rowling, who has five books in this chart and none within the secondary level.
The most read authors in the primary school charts are Roald Dahl, Jeff Kinney and David Walliams – in terms of position. However Dahl appears only twice, while Kinney and Walliams both appear four times.
With seven mentions in the top ten 'most read' chart, Jeff Kinney is clearly the most read author at secondary level.
A newcomer to the favourite chart at primary level is Jacqueline Wilson with Opal Plumstead.
The rankings also reveal that boys continue to prefer non-fiction and are therefore significantly under-challenged by their reading material.
At primary level, boys tend to focus more on one author they like, whereas girls tend to have more variety in their choices.
The report's author, Professor Keith Topping comments: "This year's findings reveal that, strikingly, children read their favourite books at a much higher level of difficulty and with a greater level of comprehension than those recommended to them. Clearly, this suggests a way of responding to the problem of insufficient challenge which is particularly prevalent in the secondary years. Instead of recommending books to children, teachers, librarians and parents should be finding ways to enable children to recommend books to each other."
James Bell, Director of Professional Services of educational software company Renaissance Learning, which published the report findings said:  "What Kids are Reading serves as a true reflection of what kids really love to read, not just what we think they love to read. This year's report highlights the evolving influence of social media on children's reading habits; and with Girl Online already breaking the record for the highest ever first-week sales for a debut author since records began in 1998, it's unsurprising that Zoella has hit the top spot this year."

Michael Kozlowski has been writing about audiobooks and e-readers for the past twelve years. His articles have been picked up by major and local news sources and websites such as the CBC, CNET, Engadget, Huffington Post and the New York Times. He Lives in Vancouver, British Columbia, Canada.