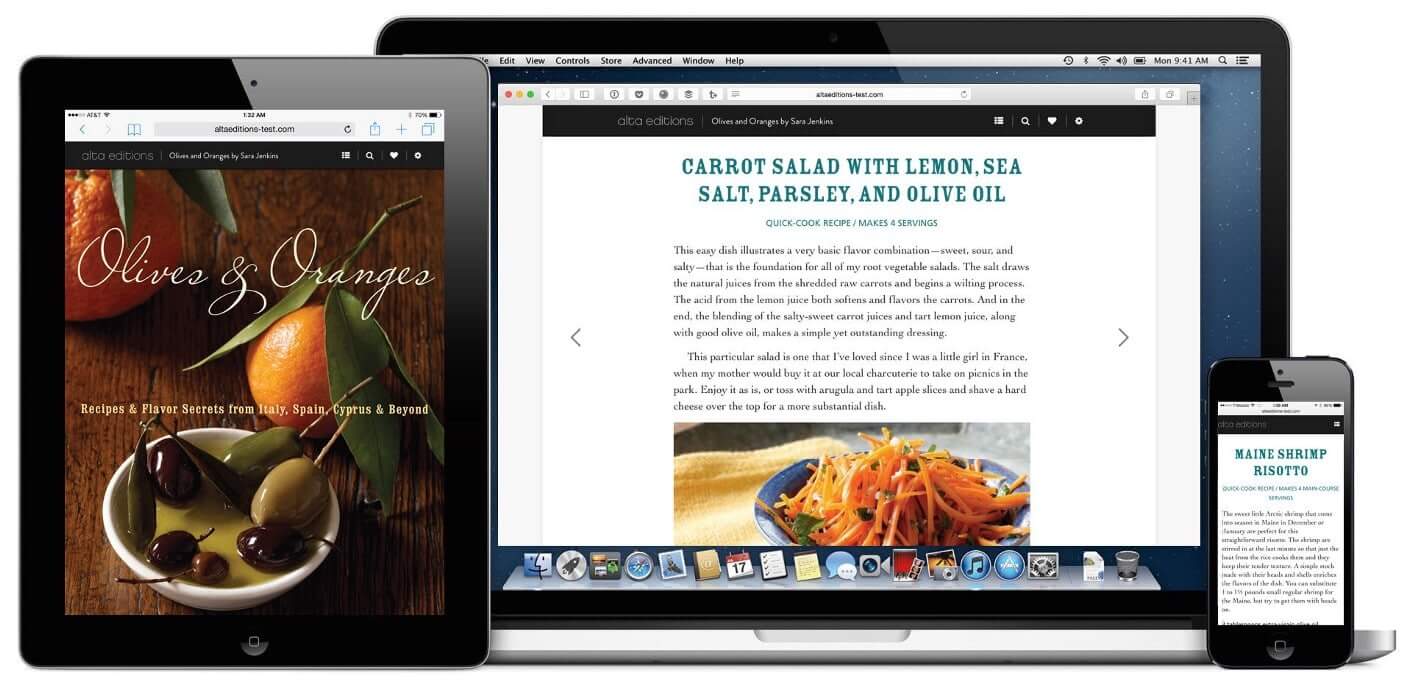 Alta Editions is a new online cookbook subscription service, which launched this week. The website  features books published by Alta Editions, Houghton Mifflin Harcourt and Agate Publishing.
The new Netflix for Cookbooks service connects cooks with exceptional cookbooks on the web and mobile, the place where most cooks look first for recipes and cooking instruction today. The $4.99/month service provides unlimited access to a growing library of cookbooks by well known authors, with a new book to be released each week. It also helps authors and publishers by providing a new way to generate income for backlist cookbooks.
Alta Editions is only available via the web right now and their cookbooks can be read on all mobile devices. I am not sure if they are creating a dedicated app for Android or iOS yet, but I guess that is dependent on how many people buy into the the subscription model.