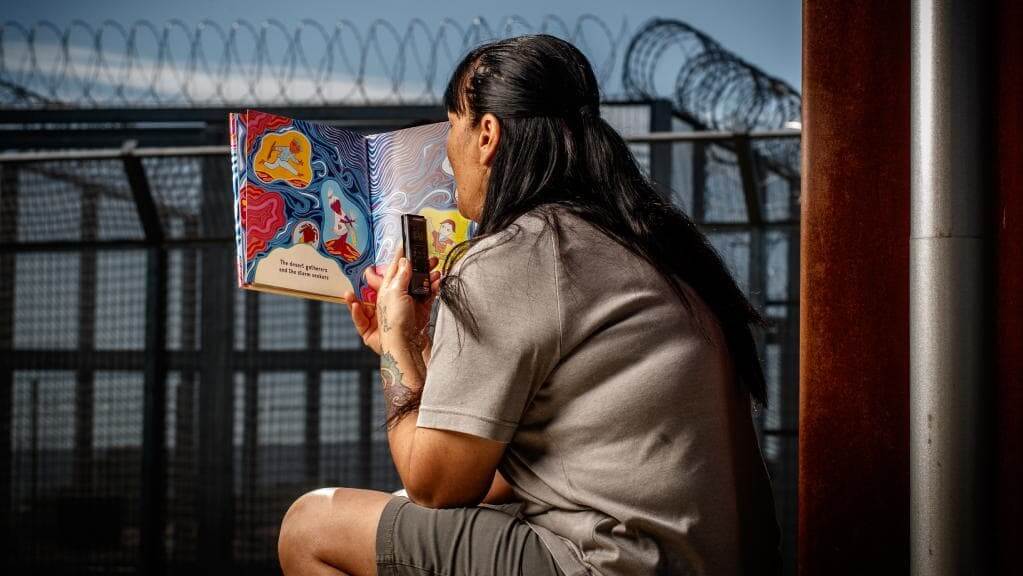 If you're a last-minute gift giver, you have the chance to make a big difference while getting Mom something truly meaningful. The Women's Storybook Project, which enables incarcerated mothers to read and record storybooks for the children they have had to leave behind, eagerly seeks donations to keep their project moving forward.
The project gives incarcerated women the opportunity to connect with their kids, many of whom end up in foster care or with relatives, in a way that goes beyond just routine visits or phone calls. It's not only a chance for the child to hear Mom's voice whenever they wish, but also to experience that hallmark of childhood when a parent reads to them.
The volunteers behind the project make visits to the prison and set up a digital recording device to allow the moms to make their personalized recording. From their, the recording is put on a CD and distributed to the children along with a copy of the storybook.
According to recent data, approximately 2.7 million children–roughly one in 28–have at least one parent in prison. Nearly one-fourth of children whose mothers are in prison do not even know the parent is incarcerated, only that they are absent from their lives. According to PrisonFellowship.org, "Children with a parent in jail or prison are teased more often at school and 'may internalize the stigma and experience lower self-esteem, especially if they identify with the incarcerated parent…Others may react with anger, defiance, and a desire for retaliation against those who reject and taunt them.'"
Projects like this one help children reconnect with their absent parents, but obviously there are costs associated with keeping it running. For Moms who would appreciate the thoughtful gesture–helping families while fostering literacy–a donation makes a great gift. Suggested donation amounts and the outcomes they produce can be found here.
Mercy Pilkington is a Senior Editor for Good e-Reader. She is also the CEO and founder of a hybrid publishing and consulting company.