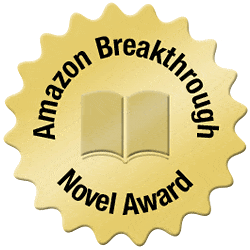 Amazon's Breakthrough Novel Award starts next month and this will be the sixth year it has been running. There is a huge increase in prize money and new categories to reflect the changing tides of digital publishing. Beginning in 2013, the grand prize winner will receive a $50,000 advance and a shiny new publishing contract with Amazon Publishing. There will also be finalists in five categories that each win a $15,000 advance from Amazon Publishing.
Amazon has really pushed its own publishing company hard in the last year with imprints on the East and West coast of the USA and now in Europe. Its publishing company is quite different from its digital initiatives because it actually places the print version of the book in major bookstores.
Starting January 14, self-published authors can enter the contest in one of five categories—general fiction, mystery/thriller, romance, science fiction/fantasy/horror, and young adult fiction—for the chance to win a publishing contract with Amazon Publishing. A finalist will be chosen in each category, and a Grand Prize winner will then be selected by Amazon customers and receive a $50,000 advance.
If you want to participate in next years festivities you can submit your ebook from January 14, 2013 through January 27, 2013. This might be a good time to submit your NaNoWriMo project to CreateSpace, which is the hosting platform. 10,000 books will be accepted into the judging rounds and 400 of the top ones will move onto the second round. The five finalists will be announced on May 21, and the Grand Prize winner will be announced during a special ceremony at Amazon headquarters in Seattle in June.
"Over the past five years, the Amazon Breakthrough Novel Award has helped thousands of authors realize their dream of writing a novel, while connecting them with their peers as well as readers and giving them the opportunity to be discovered," said Nader Kabbani, Vice President of CreateSpace and Kindle Direct Publishing. "We're excited to evolve the contest this year to recognize talented aspiring authors in even more genres, with bigger advances, more winners, and quickly bring the winning novels to readers around the world."