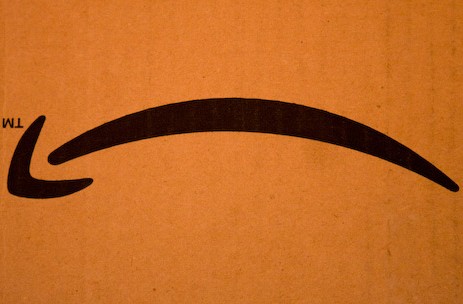 In a semi-olive branch move, Amazon offered last week to extend 100% of the sales price of Hachette titles to the authors themselves, in a conciliatory move meant to eradicate fears that Amazon's alleged "sanctions" against Hachette have hurt their authors. In an effort to avoid dragging the children into this while the grown-ups fight, Amazon offered to give the entire purchase price of Hachette titles to the authors, assuming that Hachette also wouldn't take any percentage, as a push to get both sides to work harder on a resolution.
Of course Hachette refused.
Yes, the very publisher who claims to be fighting for its authors in this situation refused Amazon's generous offer, basically calling it a PR stunt. What is so interesting is the vocal criticism from (shock, surprise, horror!) the Authors Guild. The same organization who keeps claiming to speak up for authors has also refused to accept Amazon's offer, which is really interesting because the Guild has no dog in this fight other than sticking its collective nose in.
Admittedly Amazon did send an outline of the terms to Authors Guild as a respectful gesture prior to submitting it to Hachette, but as mothers everywhere state, if you have nothing nice to say, don't say anything at all. Instead, AG opened its mouth and took the opportunity to rail against Amazon, rising to the challenge of proving once again that it has nothing to do with authors' best interests, and instead is focused on being an elitist club so disconnected from the reality of funding one's own writing that it sides with a traditional publisher when terms are offered to benefit authors.
Publisher's Weekly posted Amazon's statement in response to being thwarted in its efforts to support authors during this difficult time:
"Our offer is sincere and it stands—Hachette need only say yes to help their authors. We also wonder what this letter [from AG] would look like if Hachette had posed this idea and Amazon had rejected it. The letter conflates the long-term structure of the industry with a short-term proposal designed to take authors, the constituency this organization supposedly represents, out of the line of fire of a negotiation between large corporations. Given that the Authors Guild are an author's advocacy group, it is hard to believe they don't support this. They are the Authors Guild, not the Publishers Guild."
What purpose does the Authors Guild serve, exactly?
Mercy Pilkington is a Senior Editor for Good e-Reader. She is also the CEO and founder of a hybrid publishing and consulting company.