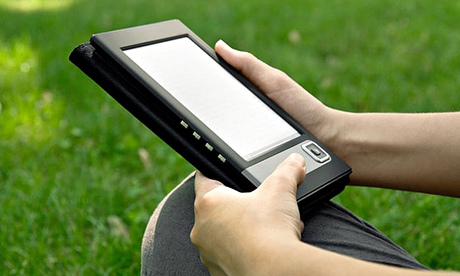 Amazon Publishing currently has 15 different imprints that span every single literary genre. These books are not only sold online for Kindle e-readers but also physically printed and sent over to bookstores. Finding the next great book to throw their marketing engine behind has always been a risky proposition. Amazon is quietly approaching authors who self-publish under Kindle Direct Publishing for a new program that will kick-start a book and potentially earn a new publishing contract with Amazon – in 45 days or less.
Within the next few weeks KDP Authors will be asked to submit their complete, never-before-published book and cover. After a few days, Amazon will post the first pages of each book on a new website for readers to preview and nominate their favorites. Books with the most nominations will be reviewed by the Amazon team for potential publication.
Readers who are selected for Amazon publishing contracts will get incentives that compete with first time contracts by major publishers. Authors will receive a guaranteed $1,500 advance and 50% royalties on net eBook revenue. Amazon will also acquire worldwide publication rights for eBook and audio formats in all languages, but the author will retain all other rights, including print.
As a small reward to the people who nominated the eBook to become published will receive a free, early copy to help build momentum and customer reviews.
The titles selected for this yet unnamed Amazon program will not have their books published by Amazon Publishing. This is mainly why they are not offering book editing or cover art design. Instead, Amazon is hoping to give authors another reason to exclusively publish with them and forgo submitting their titles to the competition. It would make sense that this new program is the first phase for using KDP as a feeder system for Amazon to make more money off of the next great author. If anything, this might be a nice visibility booster for people with a good book and a great cover, who are struggling to be found.
I think more likely, Amazon is tired of authors who make a name for themselves selling their eBooks with Amazon then signing with traditional publishing houses for lucrative print contracts. The end game for this new eBook project is to publish audiobooks and eBooks and rope the authors into just dealing with Amazon and then saying "hey, why don't we give you a bigger reason to continue to publish with us?"