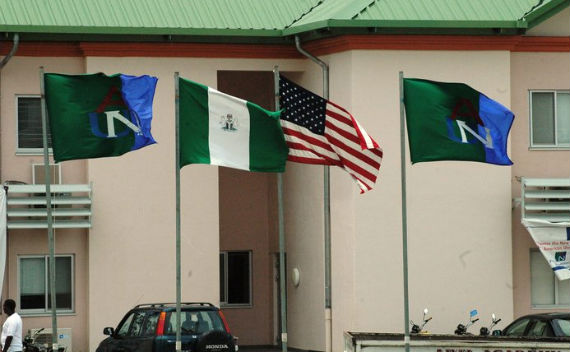 The American University of Nigeria, which was established in 2003, is set to unveil its new digital library this fall. The university first got a library in 2005, though the move to digitization started only in 2012. The focus in 2013 is to evolve into what Library Director Amed Demirhan points out as the "mobile library."
"In 2012, we decided to change the library's traditional focus to the e-library. This year we are focusing on becoming a 'mobile' library. This includes the use of more mobile applications and better use of space, including the arrangement and shape of the library's furniture. For example, all the following pieces of equipment have been replaced by a smartphone: scanner, desktop computer, laptop, photocopy machine, and telephone. This is providing a new level of efficiency and effectiveness. It saves money, is more environmentally friendly, consumes less electricity, and takes up less space," said Demirhan.
The aim of the digital makeover is to enhance access to the library material all year round and from just about anywhere. Needless to say, the move is already paying off with the uptake of ebooks having grown exponentially in 2012 compared to what it was just a year ago. For instance, while the total usage of ebooks stood at just 1,889 in 2011, in 2012 that number shot up to 45,442. Similarly, total usage of e-articles went up to 19,465 in 2012 compared to 11,773 in 2011. This growth has become possible after the digitization process has been introduced.
"In 2013, the library has subscribed to more than 210,000 ebooks. This is more than most university libraries e-book collections in America," Demirhan further added, which is a clear indication of the zeal with which digitization is pursued by the AUN library.
All of the efforts havn't gone unrecognized as the AUN was recently awarded a Presidential Citation by the American Library Association for its International Innovative Library Projects.
Sovan Mandal is the senior tablet and tech corespondent for goodereader.com. He brings a international approach to news that is not just applicable to the North American market, but also Asia, India, Europe and others. Sovy brings his own writing flavor to the website and is interested in Science Fiction, Technology and Writing. Any questions, send an email