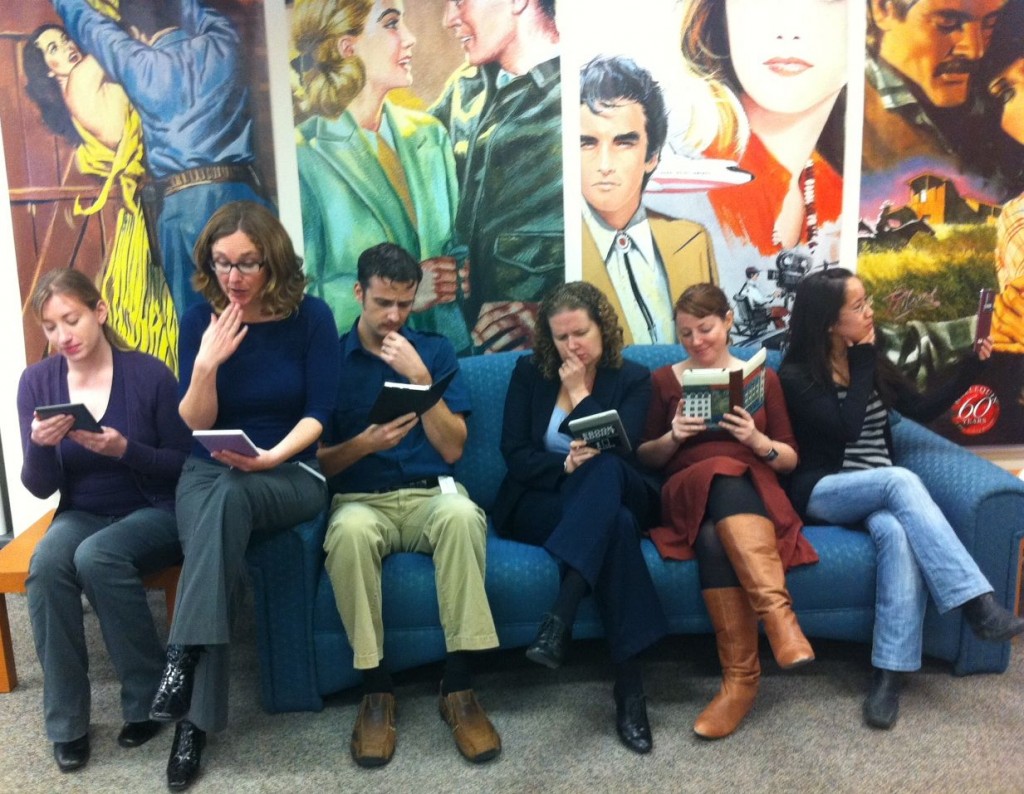 As Hachette, Amazon, and the laundry list of household name authors who make up the faux-power group Authors United continue to battle and make headlines over the contract dispute, there's another major player who's caught in the crossfire of the whole mess: the readers.
While critics and supporters on both sides argue over the costs of doing business, the power of capitalism, even the poor contract terms that many traditionally published authors face, the sad fact is that the readers are being left out of much of the discussion. How the contract agreement–whenever it may come about–affects book pricing will directly impact consumers and their ability to continue to purchase books.
Unfortunately, Authors United, the group of authors who penned an open letter to Amazon asking the retailer to resolve the issue and agree to terms, has now threatened to call on its readers to help stand their ground, despite Amazon's offer to give Hachette's authors 100% of the sale price of their books until the matter is concluded. AU has now written a second letter stating that it will write another letter…then post that letter in a full-page ad in the New York Times.
Through author Douglas Preston, AU has made the following bold statement: "We have many loyal and committed readers. They listen when we speak. That represents power; perhaps even enough power to face down one of the world's largest corporations."
The level of arrogance required to state that AU can use its own reader fans in its fight to increase the price of books for those very fans is astounding, as this is one of the biggest shows of us-versus-them in publishing to be made public in quite some time. Hopefully these authors will quickly come to understand that if it weren't for Amazon, many of those readers couldn't even afford to be their fans.
Mercy Pilkington is a Senior Editor for Good e-Reader. She is also the CEO and founder of a hybrid publishing and consulting company.