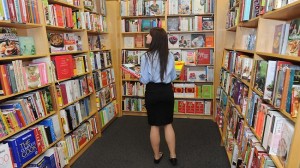 New data comes in each year about the viability of the print and ebook markets in different regions around the world, and BookNet Canada has now released its findings for the print market in 2013. While it's data is only on print sales (no digital editions) and does not incorporate the sales from online retailers either from within the country or abroad, it does still offer credibility to emerging trends in bookselling.
According to their report, "Unit sales across the total market in 2013 were down by 3.41% compared to 2012. However, some categories were stronger in 2013 than the previous year: unit sales increased by 5.57% for juvenile non-fiction and 21.91% for biography and autobiography. In addition, sales figures in The Canadian Book Market do not include ebook sales, nor online sales of print books, so the overall book market may be healthier than reflected."
Despite all of the dire predictions of the death of print books and the even more ominous–but genuine–predictions on the death of brick and mortar bookstores, this report is actually a good sign that the dramatic drops in book buying are possible slowing. It's also a positive sign that more consumers seem to be purchasing nonfiction, especially for juveniles; working under the assumption that a number of juvenile non-fiction titles may be school-related purchases, it might indicate that consumers are choosing to shop from their local physical book stores for their kids' book needs. Of course, a 21% jump in one genre is also a good sign for the publishing industry.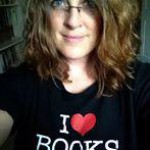 Mercy Pilkington is a Senior Editor for Good e-Reader. She is also the CEO and founder of a hybrid publishing and consulting company.