Reading is one of life's greatest gifts & pleasures. It lets you experience the lives of countless others or elevate your own by accumulating knowledge. Better yet, the digital age allows us access to millions of books without having to lug any of them around.
E-books might be convenient, but are they safe? In this article, we explore how E-books themselves or acquiring them can affect your devices. We also offer practical tips on handling E-books safely & responsibly.
Can E-Books Be Harmful?
Yes, E-books can harm the devices you read on them directly or indirectly. Some exploit the reader's lack of knowledge. Others use more sophisticated means of locking your devices down or gaining access to data.
Disguised vs. embedded threats
E-books usually come in two formats (that's how the URL of the file ends) – .epub and .pdf. Problems arise when their extensions are different. For example, you may download a .ZIP file that contains a book and other files that could turn out to be malicious.
Alternatively, hackers might name a .exe or .bat file as a popular E-book in hopes of tricking you into opening it. Doing so triggers malicious code to install viruses, Trojans, ransomware, or other malware onto the device.
PDF files can contain images and videos or links to external websites to enhance your reading experience. Such elements use HTML and JavaScript to display properly, just like webpages do. Such code snippets allow hackers to inject the code with malware that executes once you open the book.
Epub is a text-only format, so it's almost impossible to embed rogue code inside the text and have it work or not arouse suspicion. However, a .epub E-book can still contain links that lead to unsafe sites.
Indirect threats
The E-book itself doesn't need to be the threat, just a lure to get you to do something foolish. Shady sites will often advertise free versions of the latest best-sellers, which are irresistible to some readers.
Phishing emails are another popular method of deception. The sender will claim to offer an otherwise paid E-book for free and provide a link in the email. Following it may lead to sites that either harbor malware or forms that ask for your personal information. Depending on their contents, filling the forms out lets the owners sell your personal data or access your bank accounts.
How Can You Access E-Books Safely
While there's a chance that some E-books could be harmful, you can minimize it by following a few simple, common-sense rules.
Not all free E-books are suspicious
Free E-books sound too good to be true, but there are lots of exceptions. For example, Project Gutenberg is a legitimate, safe website that offers more than 70,000 free E-books. The books collected there are in the public domain, meaning they have no or expired copyright. It's worth a browse since some of the world's most beloved literature classics fall into the public domain category.
Well-known E-book shops often run promotions or give free books as part of a monthly subscription. Authors will sometimes give older books out for free for a time to drum up interest for new ones.
Lastly, lots of sites give free E-books out as an incentive to sign up for their newsletters or pay for their products. The quality of such books varies greatly, but they are generally harmless.
Keep your devices updated
Whichever device you read on, ensuring it has the latest patches goes a long way toward protecting it from attacks. Computers and mobile devices have a second line of protection in the form of antivirus and antimalware software. These can scan any file before you open it to determine if it's safe. If it isn't, they'll quarantine the file before it has a chance to cause damage to your device.
E-readers are more complicated to protect since their simpler hardware & operating systems don't support antimalware apps. Luckily, hackers rarely target these devices specifically. It's possible to do so at the firmware level, but automatically updating your reader each time you connect online should resolve such issues.
Store your E-books in the cloud
While individual books take up only a couple of megabytes, more and larger ones can take away a large chunk of your space. Secure cloud storage is especially useful if you read on a smartphone, tablet, or e-reader since it greatly expands how many books you can keep at a time. Plus, not storing them on a physical device means you can access your library from anywhere as long as you know the storage account's credentials.
Avoid piracy
Resorting to piracy for a free version of the next installment in your favorite series is tempting. It can also be more trouble than it's worth. Piracy sites, especially those anyone can access, are riddled with malware, harmful links, and other dangers that prey upon inexperienced users.
Even if you know of safer options, piracy is still immoral. It's theft of an author's copyright and illegal. No E-book is worth risking legal repercussions, especially since most are cheap to begin with, and regularly go on sale.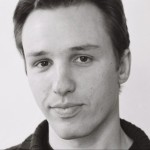 Markus lives in San Francisco, California and is the video game and audio expert on Good e-Reader! He has a huge interest in new e-readers and tablets, and gaming.