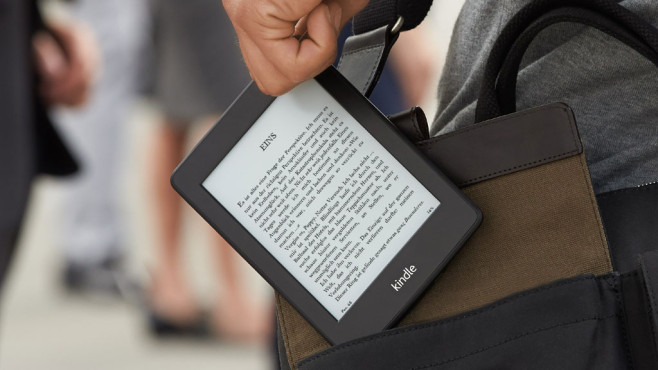 Smashwords' CEO and founder Mark Coker has written an in-depth look at the battle raging between Amazon and one of the Big Five publishers, Hachette Book Group. The battle over contract terms has seen Amazon raise the price of Hachette titles while directly offering consumers a cheaper alternative title, the out-of-stock notices that inform readers they'll have to wait an indefinite amount of time before receiving those books, and seen the loss of Hachette titles' pre-order buttons.
According to Coker, Amazon is operating within the confines of what it's allowed to do, and more importantly, what it is inherently set up to do. The battle stems from agency pricing, which Hachette wants; this will give the publisher the power to determine the price of books and ebooks, eliminating Amazon's ability to discount those titles.
The death grip of the fight, it seems, is that Amazon knows that if it allows Hachette to switch to an agency pricing model–which was at the center of the far-reaching ebook price fixing lawsuit between Apple and the Big Five publishers–that other publishers will quickly follow suit, stripping Amazon of much of its power as a discount retailer.
As Coker points out though, "The boldest option is for Hachette to play the nuclear card: they can withdraw all their books from Amazon. Hachette could direct readers to more publisher-friendly platforms and stores. Hachette could also make a more concerted effort to develop new channels of distribution. Curiously, neither Hachette nor any other major NY publisher has ever attempted to sell their books in the Smashwords ebook store, despite the fact that Smashwords pays up to 80% list. Publisher insistence on DRM is one of several factors that has locked them into Amazon and locked them out of new outlets. Most of the publishers are also refusing to work with the new ebook subscription services, or have treated libraries as second-class citizens, even though these two channels provide yet another healthy counterbalance to a single retailer's dominance.
It's uncertain if Hachette or other publishers could survive if they abandon Amazon. Would authors and literary agents continue to support them if their books didn't reach Amazon?"
While it's not apparent that any publisher could survive right now without Amazon given that publishers have not done nearly enough to build a direct-to-consumer option, there are other retailers. Publishers who chose to throw their weight to supporting other retailers and keeping afloat some of the long-standing retailers will potentially see greater options than a one-trick pony.Coker did expand on the ramifications for self-publishing. Considering the legitimate concerns that authors and agents will now have about selling projects to Hachette–and to any other publishers who decide to follow suit–and considering Coker's point that publishers allowed this to happen by relying so heavily on inflated ebook margins while their authors only earn 25%, this fight could lead to a surge in traditionally published authors jumping ship for safer waters.

Mercy Pilkington is a Senior Editor for Good e-Reader. She is also the CEO and founder of a hybrid publishing and consulting company.