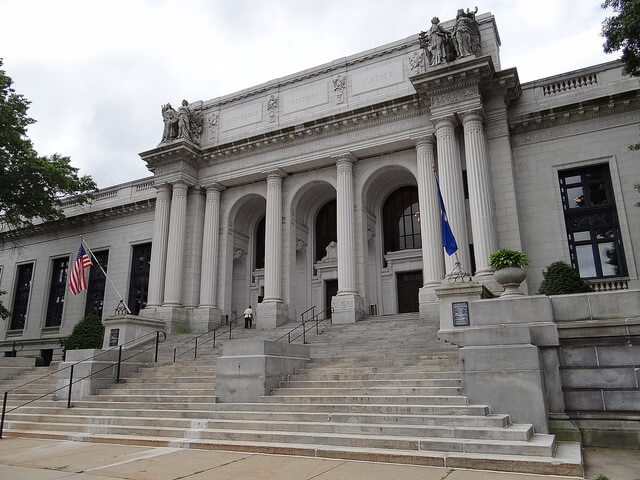 Libraries in Connecticut often do business with multiple companies for their e-book collection. There are many players in this industry such as 3M, Baker&Taylor, Hoopla and Overdrive. Whenever a patron borrows an e-book, they often have to download a specific app that will let them read it. A new initiative by the Connecticut State Library system is seeking to address the situation.
The Connecticut State Library has announced that the first phase of the development of a statewide library eBook platform (eGO) will begin with Library Connection, Inc. [non-profit cooperative of 30 public and academic libraries which share an integrated library system (CONNECT)] and the Ferguson Library [in Stamford, CT]. This will involve the development of an eBook app for both iPhones and Android phones, that will enable library users to seamlessly access and read eBooks available from the local library as well as the developing statewide collection. The Connecticut State Library has entered into a partnership with the New York Public Library to customize their SimplyE app for use in Connecticut.
Funding for this project was allotted by the State Bond Commission late last year. The funds were appropriated by the General Assembly in response to a report by the Department of Consumer Protection which recommended, in light of the high cost libraries pay for eBooks, that the state develop its own eBook Platform. Libraries often have several eBook platforms in order to provide a range of titles . The eGO app will bring all of the library's eBooks into one easy-to-use eBook reader. eBooks available from the developing statewide collection will also be included, eliminating the need to search multiple locations and have multiple eBook apps. There are many different library management systems in Connecticut and the app will be customized for each system in phases.
"The Ferguson Library has offered eBooks since 2002. But it has never been easy for our users," said president of The Ferguson Library, Alice Knapp. "That is why we are so excited to be working with the Connecticut State Library and the New York Public Library in a pilot for the eGO app, which will bring all of our e-Material together for easy discovery and even easier reading and/or listening."
"Library Connection is very pleased to be working with the Connecticut State Library and the New York Public Library to pilot the eGO app for Connecticut libraries," said George Christian, Executive Director of Library Connection, Inc. " We believe this app will give patrons of our libraries an easy way to simultaneously discover all the eBooks that are available to them from our consortium's shared collection, from the State Library's One Click Digital collection, and from the collections at their home libraries that are restricted to their own patrons."