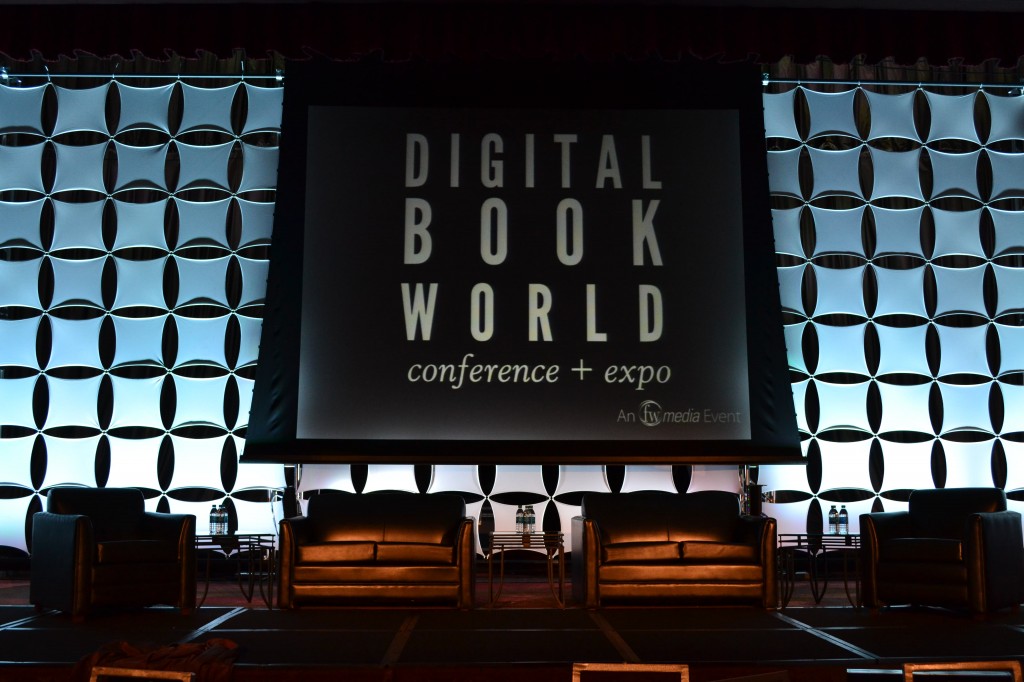 At an awards gala at the end of the second full day of the Digital Book World Conference and Expo, actor and Reading Rainbow co-founder and publisher at RRKidz hosted the Digital Book Awards, an honor recognizing innovative titles across a series of categories and all utilizing technology to create a compelling book. The awards were sponsored by Kobo and by the conference headlining sponsor Inkling.
"The Digital Book Awards were created to recognize the best in the burgeoning market for digital reading experiences," said David Blansfield, President, Digital Book World (F+W Media). "The winners we celebrated tonight were certainly that. The range of titles we evaluated, from large technology and media companies to self-published authors, was impressive, but they all had one thing in common – in their own way they're all great stories well told, using the latest digital technology to go beyond print."
The winners of the awards were as follows:
Ebook Flowable – Adult Fiction
Eversea: A Love Story, Natasha Boyd
Ebook Flowable – Adult Non-Fiction
Cooking Light Lighten Up, America!, Oxmoor House Steve Sandonato
Ebook Flowable – Children
Can You Survive the Titanic?: An Interactive Survival Adventure, Capstone Press
Ebook Flowable – Reference/Academic
Scotland's Marine Atlas, On Behalf of the Scottish Government by APS Group Scotland
Ebook Fixed Format/Enhanced – Adult Fiction
Mistress of France, Emma Boling, Beneath the Ink
Ebook Fixed Format/Enhanced – Adult Non-Fiction
Isa Does It, Little, Brown and Company
Ebook Fixed Format/Enhanced – Children
The Man with the Violin, Annick Press Ltd.
Ebook Fixed Format/Enhanced – Reference/Academic
Cracking the GRE: Interactive Prep & Review for the GRE Exam, Random House Children's Books and The Princeton Review
Ebook Fixed Format/Enhanced – Illustrated/Comics/Graphic Novels
The World Atlas of Wine iPad Edition, Octopus Publishing Group
App – Adult Fiction
Steampunk Holmes: Legacy of the Nautilus, Noble Beast
App – Adult Non-Fiction
The Pocket Scavenger, Penguin Group (USA) Katherine McCahill, Executive Producer; Meg Leder, Executive Editor
App – Children
COWZAT!, Colour Me Play
App – Illustrated/Comics Graphic Novels
Go Big or Go Home: Taking Risks in Life, Love and Tattooing, HarperCollins/Harper Design
App – Reference/Academic
Disney Animated, Touch Press/Disney
Digital Cover Design
A Shiver of Sharks, Little Bahalia Publishing
Transmedia (Any Format)
The Niantic Project: Ingress, Niantic Labs at Google
The Digital Book Award for Inkling Habitat
Modernist Cuisine at Home, The Cooking Lab