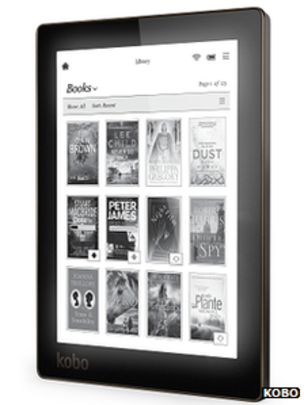 To industry insiders and readers alike, there are a few mainstay events that serve as household names. Events like BookExpo America, the London Book Fair, and the Frankfurt Book Fair are widely known, but it's easy to overlook the various other international events and book fairs where book publication rights are sold, debut authors exhibited, and other business conducted that brings new titles to market.
As the Tehran Book Fair continues on throughout this week, ebooks, digital publishing, and self-publishing are creating a host of problems for the country's censors, as an article in the Guardian has outlined. While publishers cannot even display titles from their event booths that haven't been vetted by the censors, a separate world of book publishing is happening outside of the organized event, one that has readers flocking to digital reading.
According to Saeed Kamali Dehghan, "Iran is among the top 10 most censored countries, next to Saudi Arabia, Azerbaijan and China. However, the digital age is creating a new challenge to Iran's censorship apparatus. An increasing number of writers and translators are turning to the internet to publish their work, instead of going through the tormenting line-by-line scrutiny required for print publication. A rise in paper prices has concomitantly driven more readers to buy ebooks. State TV has started labelling digital books as a new threat that should be taken seriously."
This wouldn't be the first time that online media has been credited with enacting change against centuries' old ideas and regimes. The rise of social media has long been credited with the Arab Spring movement, and sites like Twitter have actually come under legal attack within countries like Turkey for their ability to connect individuals in ways that the government disapproved of.
It's surprising how quickly some of the tools that evolved slowly over the course of several years in the US and other markets have taken off seemingly overnight to help self-published authors in the Middle East. Digital-first and ebook-only publishers are already providing services to authors whose books would never make it past the censors, and crowdfunding of books has already produced several titles.
Digital publishing has long been hailed as a force for good in terms of protecting rare and out of print titles, providing low-cost learning opportunities for markets that can't afford printed texts, and even providing a publishing outlet for voices that have otherwise never reached readers. Now, the effects of online publication are making a difference in places with literally no other option.

Mercy Pilkington is a Senior Editor for Good e-Reader. She is also the CEO and founder of a hybrid publishing and consulting company.