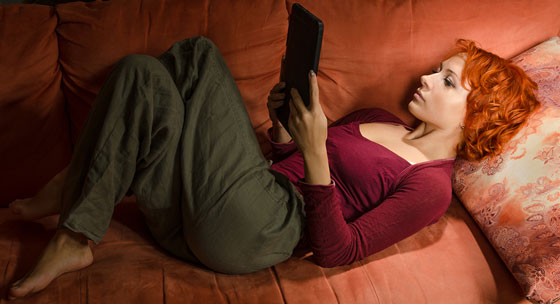 There is no true path of ownership when you purchase eBooks, digital comics or manga from online retailers. Instead, you are merely granted a license and if the store closes you will lose everything. In the last few years we have seen BooksonBoard, Diesel eBooks, FictionWise, JManga, Scholastic Storia, and the Sony Reader Store all shutter their doors. Do we need consumer protection laws to protect our eBooks?
When Amazon sells you an an eBook for the Kindle they have the right to remove it at any time. The Digital Millennium Copyright Act is referenced and Amazon can take your books away if it finds you've been naughty.
Being naughty is fairly general and can apply to a myriad of factors. A Norwegian women tried to purchase a Kindle book from the UK bookstore. Under Amazon's rules, this type of action is barred, as the publisher seeks to control what content is read in which territory of the world. Her account was promptly deleted and all content lost. Should you attempt to break the DRM security block or transfer your purchase to another device, Amazon may legally "revoke your access to the Kindle Store and the Kindle Content without refund of any fees."
In the past, Amazon has remotely deleted purchased copies of George Orwell's 1984 and Animal Farm from customers' Kindles after providing them a refund for the purchased products. This was primarily due to a rift with the original publisher and rights issues. Commenters have widely described these actions as Orwellian, and have alluded to Big Brother from Orwell's book.
When eBook stores decide they cannot stay in business anymore they allow for a small window period that allows you to backup the purchases and store them locally. If you are an average reader who might check the website or a use a reading app periodically, you will likely miss out the opportunity to save your books.
Backing up your books presents a wide array of challenges when you want to read them in the future. When Sony or Diesel eBooks closed, the content was incompatible with the Kindle. Instead, readers had to find a third party reading app for iOS or Android, which are not heavily promoted. If readers have an e-reader such as the Kobo, Onyx or Icarus, they can use Adobe Digital Editions to transfer them over. This program is not the most intuitive and may present a barrier to the non tech savvy.
There are only a few online bookstores of note that do not sell their books using Digital Rights Management (DRM) and allow for a somewhat clearer path of ownership. TOR books is a science fiction and fantasy imprint and they made the call to abandon DRM and sell books directly to customers. Pottermore came into existence as an avenue to use digital watermarks as a way to sell Harry Potter books, and not restrict how a user can read them. Self-publishing companies such as Smashwords leave it up to the author to decide if they want to employ DRM or not, but when you buy a Smashwords title from iBooks, it does have DRM. Theoretically, what would happen to your purchases if Smashwords went out of business?
According to the latest numbers from the Association of American Publishers, adult trade ebooks brought in $1.3 billion in revenue in 2013, up 3.8% from $1.25 billion in 2012. Ebooks now account for 27% of all adult trade sales. With this much money at stake and more customers adopting them, consumer protection for digital books is going to be needed.
Australia, Canada, Europe, UK and the United States do not have any current protection laws for digital books. They leave it up to the publishing industry and resellers to determine how best to run their own businesses and to develop their own licensing agreements. With millions of eBooks, comics and manga being lost after purchasing on a worldwide scale, something needs to be done to augment the First Sale Doctrine, Copyright Software Rental Amendments Act and Digital Millenium Copyright Act to protect customers from companies indiscriminately removing purchased content or to save it from a company going out of business.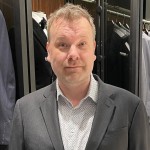 Michael Kozlowski has written about audiobooks and e-readers for the past twelve years. Newspapers and websites such as the CBC, CNET, Engadget, Huffington Post and the New York Times have picked up his articles. He Lives in Vancouver, British Columbia, Canada.