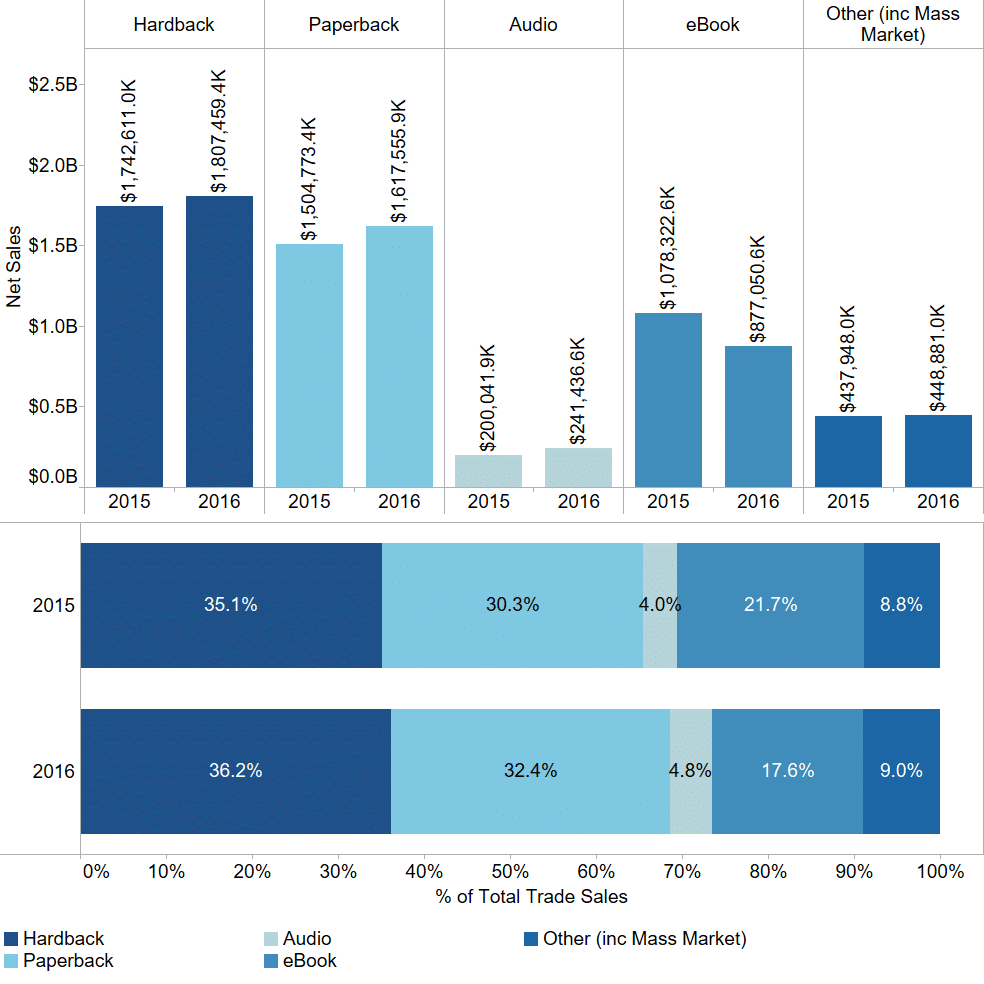 There is no denying that e-book sales continue to plummet in the United States,  as the novelty of the format continues to wane. Major publishers do not even bother breaking down digital sales in their financial reports anymore, instead they focus on print sales. The American Publishers Association has just released new data that verifies that audiobook sales are up, e-book sales are down and print continues to be the format of choice for serious readers.
Overview of First Three Quarters in 2016
For the three quarters of the year, sales in all tracked categories were down 5.8% to $11.13 billion vs. the same nine months in 2015.
In the first three quarters of 2016, compared to the first three quarters of 2015, trade sales were up 0.6% to $4.99 billion.
Trends for Trade by Format
In the first three quarters of 2016 vs. 2015
Paperback books grew 7.5% to $1.62 billion
Hardback books grew 4.1% $1.73 billion
Downloaded audio grew 29.6% to $199.2 million
eBooks were down 18.7% to $877.1 million