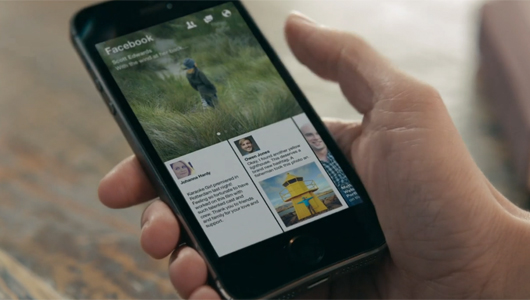 For better or for worse, digital reading is here and it's everywhere. Subscription-based ebook reading is finally taking root, news and magazine apps have been optimized for smartphone and tablet consumption, and even browser-based scroller feeds offer headlines and story teasers to consumers throughout the day.
In some ways, the widespread adoption of digital reading has lead to an illusion that more consumers than ever before are reading, even if that doesn't necessarily translate into book consumption or publishing sales. Whether it's Facebook status updates, text messages, or War and Peace, people are reading.
But is this a case of quantity over quality?
An article by Michael S. Rosenwald in the Washington Post has highlighted the dangers of having so much content available literally at our fingertips, leading to a phenomenon researchers are calling "digital brain." Essentially, there is so much to read now that consumers are merely skimming the content, looking for the highlights and a few keywords before moving on to the next activity. Besides training our brains to enjoy an attentive-deficit-disorder approach to reading, scientists fear we may lose the capacity to read for in-depth understanding, knowledge enhancement, and pure enjoyment.
According to the interview, "I worry that the superficial way we read during the day is affecting us when we have to read with more in-depth processing," said Maryanne Wolf, a Tufts University cognitive neuroscientist and the author of Proust and the Squid: The Story and Science of the Reading Brain.
Wolf's fear seems to be a valid one, considering the development of the human brain over time to reach the capacity we now have for the written word. But what may be even more alarming than our continued ability to read and enjoy the written word is the devaluation that this skimming behavior brings to literature and news. As our online world takes precedence and we train ourselves to look for the shorter sentences that permeate digital text, will our ability to read and enjoy the classics suffer?
Researchers like Wolf say yes. But while some are alarmed by this apparently unnatural evolution towards a different mode of reading, we have to remember that we no longer speak like Shakespeare's audience members or write like Chaucer's early fans. The evolution of written content isn't necessarily a bad thing, as long as the capacity to find interested reading remains intact.
Mercy Pilkington is a Senior Editor for Good e-Reader. She is also the CEO and founder of a hybrid publishing and consulting company.