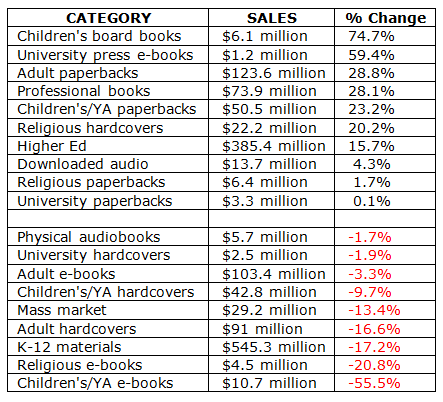 The Association of American Publishers garner sales data from 1,207 publishers and they have found e-book sales have decreased 10.3% in the first six months of 2015.
Digital audiobooks were once again the hottest new segment in publishing and overall sales were up 31%. Not only were e-books down but if we look closely at what genres decreased the most, adult eBooks slipped 3.1% and children's/YA e-book fell a staggering 45.5%.
eBook sales have steady been decreasing every year, which leads most industry experts to agree that the medium is slowly dying. In the first six months of 2012 e-book sales totaled $813.8 million and in 2013 sales decreased to $752 million. Meanwhile in the first six months of 2015, they merely generated $729 million.