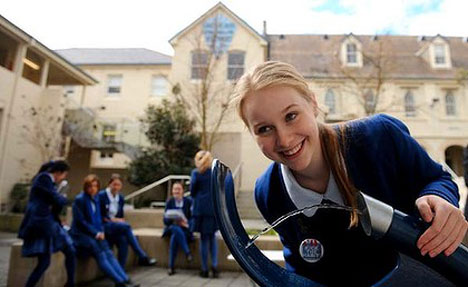 Digital eBooks in the Australian school system are increasing dramatically.  More than 50% of schools in Australia are doing business with Softlink, who is Overdrives official partner. In the past 12 months alone, over 250 schools in the region have subscribed to the service.This benefits educational institutions to be able to offer digital content for e-readers and tablets. In the end, this benefits the students ability to take notes, look up words in the dictionary and read course content.
Overdrive is focusing on the Australian market in a big way. They have just opened a new regional headquarters in Melbourne. They will be able to foster further relations with the schools and universities. It will also function as a launchpad to other markets in the region.
"OverDrive is being used in conjunction with Oliver to encourage student learning with the use of various forms of tablets and mobile technology. We've seen individual schools such as Brighton Grammar and large consortias such as Brisbane Catholic Education and the Diocese of Wollongong embracing the digital age with the use of both systems," said Mr Hillary Noye, Director of Business Development Asia Pacific.
"Softlink is proud to support literacy and learning with the distribution of OverDrive eBooks and audiobooks, as it encourages students to read and learn using the devices they use every day, anywhere, anytime."