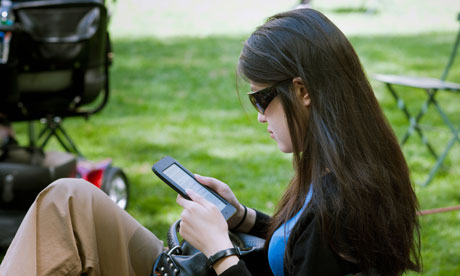 A new look into film and television rights and a new observation on how exactly the European Union is supposed to function as a single marketplace may lead to big changes for companies that offer streaming services like Netflix and Amazon. One EU commissioner has demanded some answers for why certain markets in the EU are open to international entertainment content, and others are restricted.
In an interview with news site Independent.ie, Competition Commissioner Margrethe Vestager said, "I, for one, cannot understand why I can watch my favourite Danish channels on my tablet in Copenhagen, a service I paid for, but I can't when I am in Brussels. And it's not only me who struggles with digital borders. About one European in five is interested in accessing content from other EU countries. Geo-blocking prevents consumers from accessing certain websites on the basis of their residence, or credit-card details. It is very difficult to explain this to the people and, at the same time, make the point that we are all residents of the EU and consumers in the same internal market."
While it might seem logical to blame internet service providers or the streaming companies themselves, a lot of the blame lies in how international rights are addressed for film, television, and video games, just to list a few. Just as in the world of publishing, the rights to books, movies, and other content are sold on a border-by-border basis. That's one of those "this is how we've always done it" issues, and Vestager is tired of it.
Unfortunately, international rights are not only a tremendous source of revenue for rights holders, they're also a rather large bargaining chip when it comes to negotiating with television stations, streaming services, and film venues. While this battle could go either way, it also opens the door for a reexamination of how books are sold throughout Europe and how VAT penalties such as those currently imposed in France and Luxembourg could be reconsidered. After all, if Vestager's point is that the EU now functions as one semi-borderless retail space, there's no reason for different costs in different regions.
"European consumers should be able to access goods, content, and other services no matter where they live and travel in Europe," said Ms Vestager. "It is high time we removed these digital barriers, which keep Europe's digital markets fragmented."
Mercy Pilkington is a Senior Editor for Good e-Reader. She is also the CEO and founder of a hybrid publishing and consulting company.