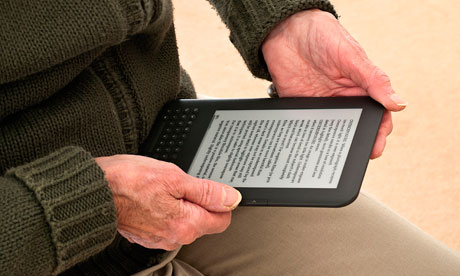 The PA Digital Sales Monitor, new report from the UK-based Publishers' Association, showed that ebook sales are on the rise for the first quarter of 2014. This report, which showed a 10.5% increase in digital sales, comes at a time when the debate around ebooks and their viability from different angles is starting to make waves again.
According to a press release issued on the first quarter sales, "The growth in sales was also spread across all recorded categories. In the consumer sector digital sales of fiction increased 8%, with a 10% rise in sales of adult non-fiction. Digital sales of children's titles meanwhile enjoyed a particularly strong performance, with a 33% rise.
"In the educational/professional sector the largest growth was seen in Scientific Technical and Medical (STM) books, where sales increased by 16%, however, there were also strong performances by schools/English Language Teaching (ELT) sales which grew 14%, and social sciences/humanities which saw an 11% rise."
eBooks as a viable source of industry revenue for both traditional publishing and indie has been called into question in the past, especially given the fact that critics love to indicate the plateau that ebooks seem to have hit with readers. While their growth had seemed to slow in recent years, they remained steady with e-reading fans. This growth indicates a forward movement in the format, giving even more credence to the disputes currently taking place between retailers and publishers regarding sales agreements, and between publishers and their authors over royalties.
Richard Mollet, Chief Executive of the Publishers Association, said, "The Publishers Association Digital Sales Monitor shows the continuing development and growth of digital publishing in the UK. Increases in digital sales in both consumer and non-consumer sectors shows how publishing as an industry has embraced digital technology and continued its strong track record of innovation and service delivery."