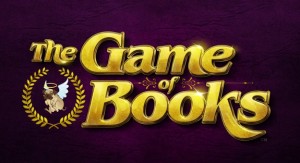 Last week, GoodeReader covered the Kickstarter campaign that successfully secured funding for a concept that Aaron Stanton visualized, one that makes reading a book more than just a self-congratulatory experience. By allowing users to earn badges for completing "journeys" based on book genres and then in turn sharing their newfound status via social media, Stanton seeks to make the fulfillment associated with reading about more than just the content between the covers.
"This is a game just because people enjoy reading and enjoy books, so Game of Books is a game that rewards people for what they already love to do. Hopefully, it will take people who are on the fence about books and give them the motivation to try something new and give them the idea to have a dialog with their friends about reading. My perfect conversation is envisioning someone turning to their friends and saying, 'Hey, are you going to be playing Game of Books this summer? Are you going to play that with me?' as opposed to a conversation where they are discussing something else, like a movie or a video game.
"I think gamification falls down when you try to use games to do something they wouldn't do otherwise. What I think works best is when you can enhance the experience that people already have."
Unlike other online games, there is nothing about the process of Game of Books that encourages sending out online requests to lure others into playing, other than the fact that those people now become involved in the sharing of reading experiences. Rather than increasing the viral nature of the game itself, Stanton is building a game without the mechanics of so many other competitive games. The rewards are things that the future players already enjoy doing.
The audience for this type of game is people who would already be excited by the core concept of the game, which is reading. The potential of the game only leads those users to become a part of a larger and more dynamic community of readers, regardless of the genres and types of reading that the various users enjoy. "I might be geared towards being competitive, or towards being cooperative," Stanton explains. "We would be making a very serious mistake if we didn't sit down and take a look at how this could appeal to everybody."
While potential users wait to see what exactly Game of Books will bring to the world of reading, Stanton was adamant about what the concept will not become.
"I'm not a fan whatsoever of anything that detracts from the core reading experience. I'm a pretty aggressive reader," Stanton continued. "I'm not a fan of the things that are being done to modify the reading experience. The last thing I want to do when I'm reading for pleasure is a hit button and see a video trailer for a hit movie. Part of the goal of Game of Books is to work around the reading experience but doesn't change the reading experience itself. That's where my attention is focused, to make reading more enjoyable and productive."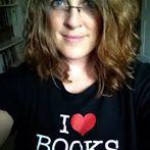 Mercy Pilkington is a Senior Editor for Good e-Reader. She is also the CEO and founder of a hybrid publishing and consulting company.