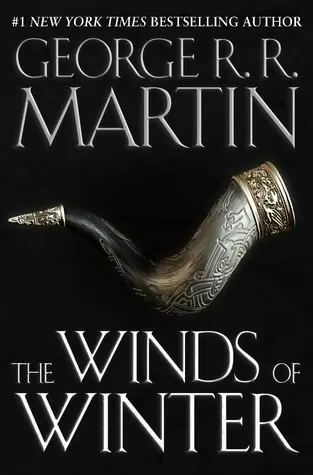 George R.R. Martin has lots of stakeholders in the next book in the Game of Thrones Saga – The Winds of Winter. His publisher, HBO and millions of readers are eagerly awaiting for the next book and in a recent Live Journal Post he proclaimed that it is not done yet.
The main reason why he broke his silence on the progression of the book is because the new Game of Thrones television series is back on the air in a few months and many people are worried that it will spoil the book.
After failing to meet multiple deadlines George lamented "Here it is, the first of January. The book is not done, not delivered. No words can change that. I tried, I promise you. I failed. I blew the Halloween deadline, and I've now blown the end of the year deadline. And that almost certainly means that no, THE WINDS OF WINTER will not be published before the sixth season of GAME OF THRONES premieres in April (mid April, we are now told, not early April, but those two weeks will not save me). Even as late as my birthday and our big Emmy win, I still thought I could do it… but the days and weeks flew by faster than the pile of pages grew, and (as I often do) I grew unhappy with some of the choices I'd made and began to revise… and suddenly it was October, and then November… and as the suspicion grew that I would not make it after all, a gloom set in, and I found myself struggling even more. The fewer the days, the greater the stress, and the slower the pace of my writing became."
"Look, I have always had problems with deadlines. For whatever reason, I don't respond well to them. Back in November, when I returned to Northwestern to accept my Alumni Award, I told the Medill students that was why I started writing fiction instead of getting a job on a newspaper. I knew even then that daily deadlines would kill me. That was a joke, of course… but there was truth in it too. I wrote my first novel, DYING OF THE LIGHT, without a contract and without a deadline. No one even knew I was writing a novel until I sent the completed book to Kirby to sell. I wrote FEVRE DREAM the same way. I wrote THE ARMAGEDDON RAG the same way. No contracts, no deadlines, no one waiting. Write at my own pace and deliver when I'm done. That's really how I am most comfortable, even now."
"But I won't make excuses. There are no excuses. No one else is to blame. Not my editors and publishers, not HBO, not David & Dan. It's on me. I tried, and I am still trying. I worked on the book a couple of days ago, revising a Theon chapter and adding some new material, and I will writing on it again tomorrow. But no, I can't tell you when it will be done, or when it will be published. Best guess, based on our previous conversations, is that Bantam (and presumably my British publisher as well) can have the hardcover out within three months of delivery, if their schedules permit. But when delivery will be, I can't say. I am not going to set another deadline for myself to trip over. The deadlines just stress me out."

Michael Kozlowski has been writing about audiobooks and e-readers for the past twelve years. His articles have been picked up by major and local news sources and websites such as the CBC, CNET, Engadget, Huffington Post and the New York Times. He Lives in Vancouver, British Columbia, Canada.