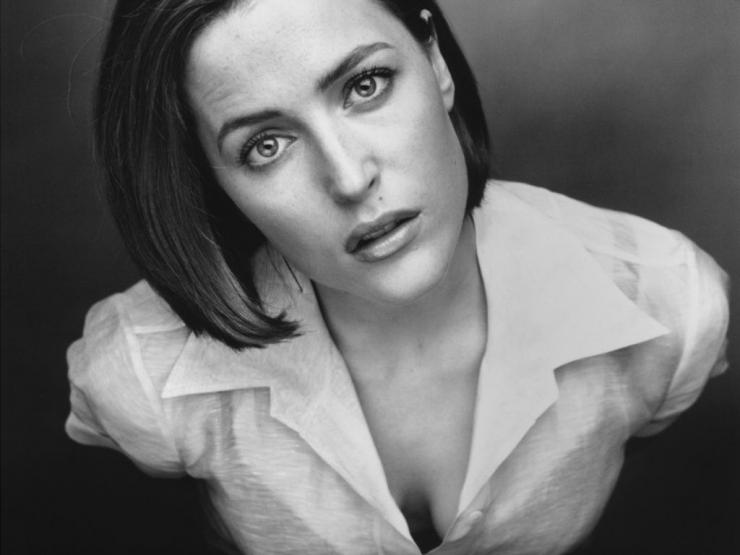 Fans of the old X-Files television show got a much-needed surprise when Fox announced it was bringing back the series. Not only that, instead of a reboot or some futuristic attempt at relaunching the series with younger, hipper actors, the original stars are back and by all accounts, the show will simply pick up where it left off.
In the meantime, actress Gillian Anderson, who played Agent Dana Scully on the show, has kept busy with other projects. One particular project is a forthcoming book, WE, penned with co-author Jennifer Nadel, a Green Party candidate, activist, and journalist. WE will focus on women's issues, but unlike other books in the feminist self-help genre, this one will be inclusive of anyone who even identifies as a woman and speak to a broad range of high-interest topics.
This isn't Anderson's first effort at publishing; she has a previously c0-written title with Jeff Rovin, A Vision of Fire (The Earthend Saga Book #1), that was met with mediocre consumer reviews. The most common gripe is that the book is basically a revamping of the same investigative and relationship angst that Anderson portrayed in X-Files. Much like the character she portrayed on the screen, the main character of the book is a constant skeptic when it comes to the very strange things happening right in front of her, though nothing as unfortunate as Scully actually being impregnated by an alien and then still somehow refusing to believe in the crazy theories her partner Mulder laid out.
Not much else is known about WE at this stage, other than the fortuitous timing of the publication date, March 8, 2016, a day which coincides each year with International Women's Day.
Mercy Pilkington is a Senior Editor for Good e-Reader. She is also the CEO and founder of a hybrid publishing and consulting company.