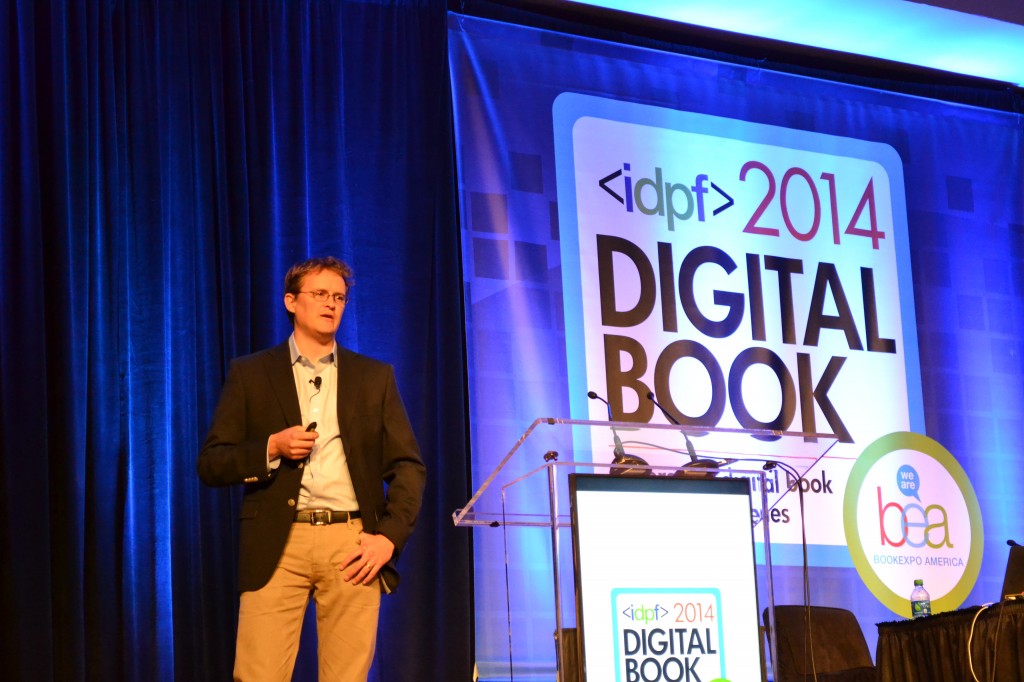 Goodreads has had an interesting journey, but according to Otis Chandler, that journey was driven by the innate ability of social media. Likening the service to that bookshelf we all have that contains our favorite books, he addressed how readers discover new titles through their connections.
Goodreads has done a tremendous amount of innovation in the last few years. From building a site to over 10 million users, to building an infrastructure around book recommendations, to being bought by Amazon and integrated exciting new features around it.
"It's hard to imagine authors and publishers not wanting better tools," explained Chandler, talking about the iOS app that he states is "truly addictive." More than the addiction factor is the larger issue of ease of use. Since unveiling the app, an additional one million books have now been marked as to-read on the site through the app.
Goodreads has also launched features that let readers connect with the authors of the books. Chandler highlighted the efforts that author John Green has gone to in order to connect with reader fans, and Goodreads instituted a reader group around him that have over five million users. This led to the launch last week of a new Ask the Author feature, begun with 54 authors who are currently answer questions from readers through the site.
"It's about creating deeper connections with readers," Chandler said, posting slides of the excited tweets that readers posted after having a well-known author respond to their questions.
"The great thing about our product is this answer will live on in the author's profile," explaied Chandler, unlike tweets or Facebook posts where the conversations get buried by future traffic.
"Social will create the biggest change in publishing in the next five years," is a prediction that Chandler made a year ago, and of course, it's already coming true.
"Study after study after study shows that word of mouth is the top way readers discover books. Social can accelerate word of mouth. It can also accelerate mobile book discovery."
"Book recommendations happen in the moment and they've got to be recorded in the moment." This truth works in reverse, as Chandler points out he's recommended a book to someone in person by pulling out his phone, accessing the app, and recommending that book through the app to that specific user.
One of the hot topics already on day one of this event has been addressing the glut of content available in the market, but readers are far less likely to view that abundance as glut if they feel a social connection to both other readers and their favorite authors. Wading through the possibilities for the next great read becomes less daunting when readers' own vetted (ie, social media) sources make those recommendations.
Mercy Pilkington is a Senior Editor for Good e-Reader. She is also the CEO and founder of a hybrid publishing and consulting company.