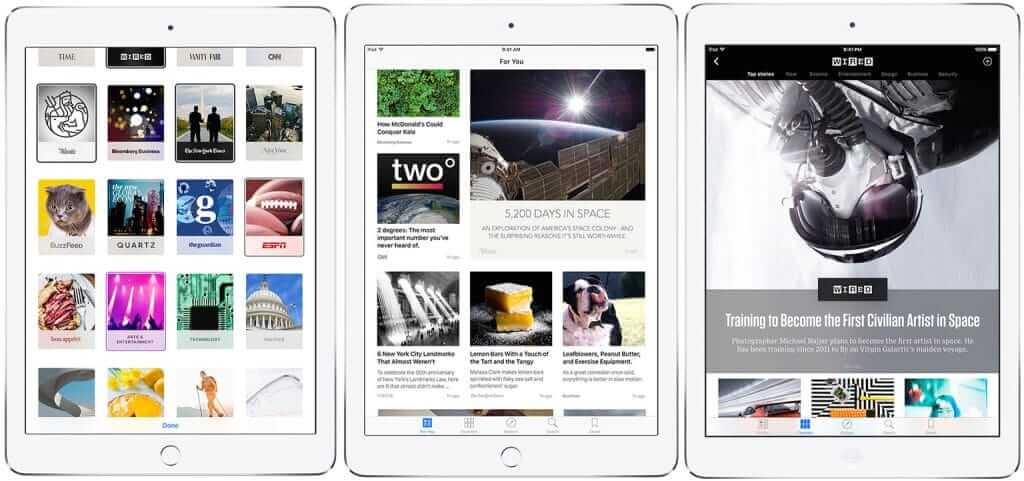 The Apple News Publisher program is going to be getting a ton of new features when iOS 10 is released later this year.  There is going to be support for featured stories and you will be able to display videos.
iOS 10 Features
Apple News Format provides additional authoring properties for the following items:
Social Media Embeds: Now, you can embed Facebook Posts and Vine posts inside your articles.

Customized Featured Stories: Featured Stories is a new article group in the For You feed of the News app. These articles contain additional publisher-supplied Cover Art, which may include text. You can choose from three aspect ratios and should provide device-optimized sizes for best rendering. You can submit Featured Stories and Apple editorially curates them.

Video-in-Feed: The Metadata properties now allow you to define a videoURL, which allows video article tiles to be playable from For You, Topic, and Channel feeds.
Campaign Management APIs for Advertising
Publishers and third party advertisers can now integrate all Apple News advertising capabilities into their existing workflow. The following new APIs provide a singular interface, greater efficiency, and ease-of-use for the most critical parts of ad operations:
Campaign Management
Creative Management
Revenue Reporting
Find full details on these new Apple News Format features in the Apple News Format Reference. As a reminder, you can create new Apple News Format channels, as well as upgrade existing RSS channels using News Publisher