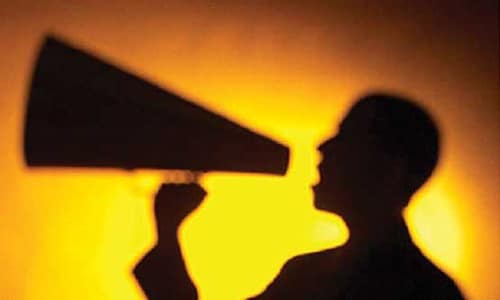 In our continuing series of helping indie writers get more exposure for their books, we are looking at how to utilize press releases for promotion. A press release is a great tool for independent companies or a writer trying to draw more attention to their work. Writing a book is not easy and often takes months, if not years, to fully complete and edit. The least you could do is take a few days and promote your book effectively.
Digital press releases are becoming an important part of the ebook promotion process. Often publishing companies will petition their PR companies to write one up and have it submitted to all of the major search engines and contact book review websites directly. This process allows the general public to become aware of a new book and helps blog owners get a source of daily content.
If you have never written a press release before, don't despair! The process is rather easy and there is a great tutorial HERE on how to write one according to industry standards. You can also look at press releases issued by your favorite companies to see how they do it. Basically, to get started you need a captivating heading—this is the title of your release. It should say something about your name, genre, and book title. For example, "Michael Kozlowski's Paranormal Thriller, Love Hurts, out now on the Kindle." This title is effective because it says my name, the book genre, what platform it is on, and some extra details. This ensures that when I distribute it for the next few days, if someone Google's the words "Paranormal Thriller Kindle," my book should show up as the number one search result.
The next step is writing a summary of your book for the press release, often in under 200 characters. This should be an expansion of the title but going into a little bit more detail. "Love Bites is an urban Paranormal Thriller about the coming war between vampires and pixies."
The majority of your press release should be contained within the body, and the guide I posted above explains in detail what you should mention. The only advice I will offer is don't let it be dry. Explain the premise of the book, the platforms its on, demographic it's aimed at, who you are, and a direct quote.
The essence of a press release is to get your name and book title out there for the masses. Most of the time, if you submit with the right services, tons of blogs and websites will pick up on your story and write about it on their sites. Not only does this help with your exposure, but once your Press Release is played out and not showing up on the search engines very much, those websites talking about you will be.
There is no need to spend a copious amount of money in writing press releases! There are plenty of free services out there and you can read a big list HERE and HERE. If you intend on submitting to a ton of websites, my major advice is to change the title of each press release. This would make your campaign a little bit more distinctive and allow you to focus more on keywords.
What exactly is a keyword? What do you type in Google to find new books to read? Most people will search for a genre or a type of book. If I was looking for a new paranormal book to read, I might type "New Paranormal Books, Paranormal Books 2012, Paranormal Urban Fantasy, New Urban Fantasy, Paranormal Pixies, Vampire love stories, and so on. If your book is like mine, you can tailor the title of your press release to put all of those keywords in it. This would help with people randomly searching Google for any of those keywords, even if they were just trying to find out more information about that specific subject.
There are a number of paid services, but as an indie author you should be focusing on free! If you are dead-bent on paying, PRWEB is THE best service on the internet. If you buy their highest tier package they send it to CNN and other major sites to pick up on your story. It is well worth the money and often over 500,000 people will read your press release in a month.
In closing, press releases may take some time and energy and it's easier to sit back and be lazy. Your book is very important and it comes down to sales and exposure. The only way you are going to get sales beyond your friends and family is to promote your book. Promoting it via press releases is THE most effective way to get the average person to take five minutes and read it or for other websites to report on your new book. This can lead to interviews from other companies or even agents seeing it and contacting you for a lucrative contract!
If you have any questions on press releases or making one, we will be monitoring this thread for the next week. Please ask anything you want about this process and we will do our best to clarify questions or concerns.