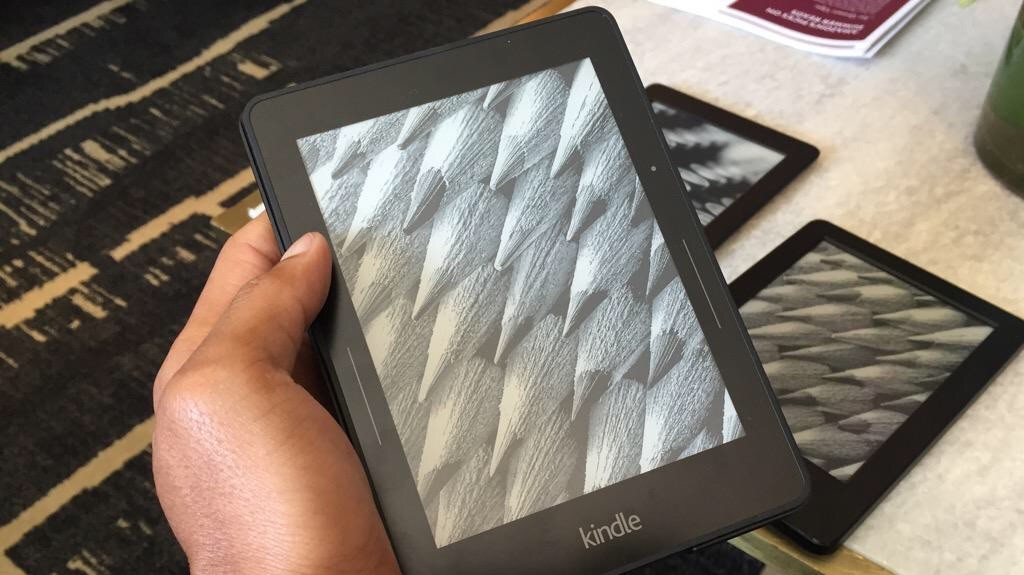 Many of the leading online digital bookstores have generous return policies if you need to get a refund. There is a growing number of people who read the book first and then return it, while others make accidental purchases or notice glaring errors in the formatting. How do you return an e-book? Today we outline all of the return policies from Apple to Amazon and who offers a refund policy and who does not.
When you purchase any digital book from Amazon they are eligible for return and refund if they receive your request within seven days of the date of purchase. Once a refund is issued, you'll no longer have access to the book. To request a refund and return, visit Manage Your Kindle, click the actions tab for the title you'd like to return, and select "Return for refund.
Please keep in mind that Amazon can and has closed accounts for abuse of the return policy. It is simply not worth the risk if you want to do this on a regular basis. If Amazon closes your account, you lose access to all of your books. Don't think Amazon won't notice a customer who is returning books on a regular basis.
Speaking of return policies and Amazon have you guys heard about the new one at Audible? They're giving you 365 days to return an audiobook.
If you purchase an e-book from Kobo you have the right to cancel the contract for a purchase of Digital Content for a refund within a period of 14 days beginning with the day after purchase. This excludes digital magazine subscriptions and in order for them to process a refund you have to send them an email using their online help forms, or you can give them a call at 1-855-732-3662.
If you purchase a Nook book, you are out of luck if you want to read and return it. Barnes and Noble does not allow refunds for digital purchases, but their retail locations will gladly refund a print book within 14 days. If you buy a print book online and use PAYPAL as a payment method, they will not refund your account, instead the bookseller will give you a store gift card for the full amount.
Google Play Books makes it easy to return a book . You may return an eBook for a refund for any reason if they receive your request within 7 days of purchase. Purchases through Google Play for Education are refundable within 30 days from the day of sale. No refunds are provided for purchase cancellations of books sold for limited access periods of 24 hours, unless the content or service is defective. If the ebook does not perform as described, you may return it for a refund at any time. Refunds will not be granted in situations of purchase abuse. When a refund is granted, Google will remove access to the eBook and your money will be returned. To submit a refund request, please contact our Google Play Customer Support.
Apple for the longest time did not offer any refunds for customers who wanted to return an e-book from iBooks. They amended this policy in 2014 that allowed customers in the EU to return them, no questions asked. You simply have to visit this website in your browser. Customers in Canada and the US have no easy way to return an e-book, but iTunes Support can normally assist you.
Wrap up
The vast majority of digital bookstores have refund policies but they simply do not advertise them. This results in customers being totally unaware that they can return their titles and get their money back. Did I miss your favorite bookstore? Drop a comment below and I can amend this post with detailed instructions.

Michael Kozlowski has been writing about audiobooks and e-readers for the past twelve years. His articles have been picked up by major and local news sources and websites such as the CBC, CNET, Engadget, Huffington Post and the New York Times. He Lives in Vancouver, British Columbia, Canada.