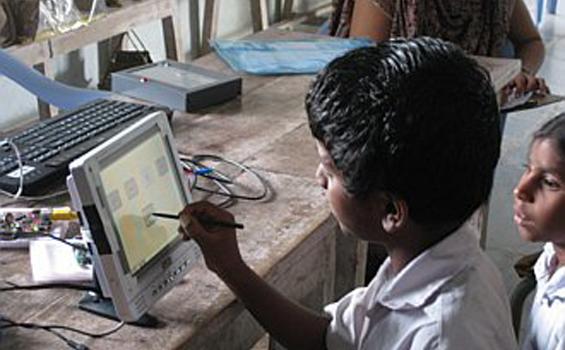 On the same day that the Times of India reported on the possible reasons for a lagging ebook retail market in India, news sources announced an education initiative in the Indian state of Kerala that will put digital textbooks in the hands of nearly four million students and educators by June of this year. What's the correlation between the retail and educational landscapes, and the potential for one to impact the other?
For now, the Times has reported that pricing continues to be a huge obstacle to broader ebook adoption. With a price structure that often puts physical and digital editions of bestsellers within only a few rupees of each other, there seems to be little rush to buy ebooks. And with the abundance of sites offering free content for the growing e-reader segment, in areas with consistent connectivity to download books, there is plenty to read on the often-costly boutique devices without having to take the risk of purchasing online with a credit card.
But when the Kerala schools make the move to what they're calling "Digital Collaborative Textbooks," students will begin using audio- and video-enhanced multimedia ebooks in the classroom, which stands to bridge the digital divide with the typical tech early adopters. India has already made great strides in the introduction of region-specific, lower cost educational-use tablets
Instead of looking at India as a stagnant market, this disconnect in the ebook purchasing mindset has retailers seeing the potential for massive growth, and initiatives like the educational drive will only add to the attitude shift that's needed for ebook adoption to take off.
According to the Times findings, an Amazon India spokesperson said, "This high propensity for reading, growth in literacy, increasing internet penetration and internet-enabled devices, plus a rapid growth of middle class population with increasing disposable income, makes it a very promising market."
[ad#After Post]