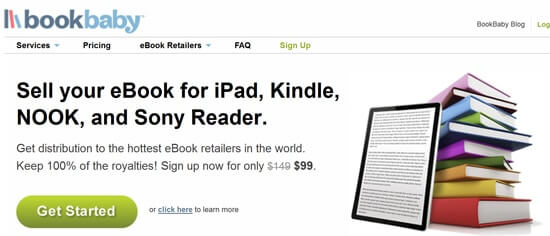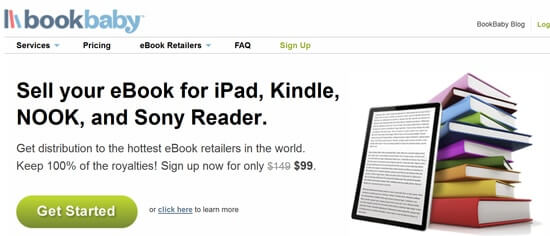 Ask any self-published author what the worst part of taking his manuscript to the next level would be–solo, that is–and he'll likely tell you tales of late nights spent trying to format and sell his e-book on the big online retailers' sites, tracking orders, following the money. Basically, all the things he never wanted to do, which leaves him very little time for writing.
All-in-one companies have sprung up across the web, promising authors the services they need for a price. But not many have the history of BookBaby, an e-publishing launch under the umbrella of the much older, wiser big brother, CDBaby.
"CDBaby came online and brought indie authors the site they needed to get their music out there," says BookBaby president Brian Felsen, "and we paid out over $200 million to the artists last year alone. Now, BookBaby is bringing that safety net to authors."
Of course, any indie author with a free downloaded copy of the Calibre software can format his manuscript for a variety of e-reader devices, but BookBaby takes it a step further. For an initial fee of less than one hundred dollars, they format a manuscript for a variety of devices and then they distribute that book to four of the big-name online e-book retailers, Amazon, Barnes & Noble, Kobo, and Sony. BookBaby maintains the author's sales and simply sends him a weekly check based on his sales from all of the retailers, without so much as an administrative fee. BookBaby's profits come from the initial cost of formatting and a nominal yearly fee to maintain this service for the writer on a per-title basis.
More sites are cropping up to offer this service to authors who want the luxury of self-publishing without the headache of the bookkeeping. Smashwords operates on much the same principle, but its business model involves a per-sale cut of the royalties rather than an initial fee. Long-time self-publishing giant Author Solutions operates on a model that involves a purchased package as well as a portion of the royalties, and the author has a hand in what level of involvement he opts for in those packages.

Mercy Pilkington is a Senior Editor for Good e-Reader. She is also the CEO and founder of a hybrid publishing and consulting company.