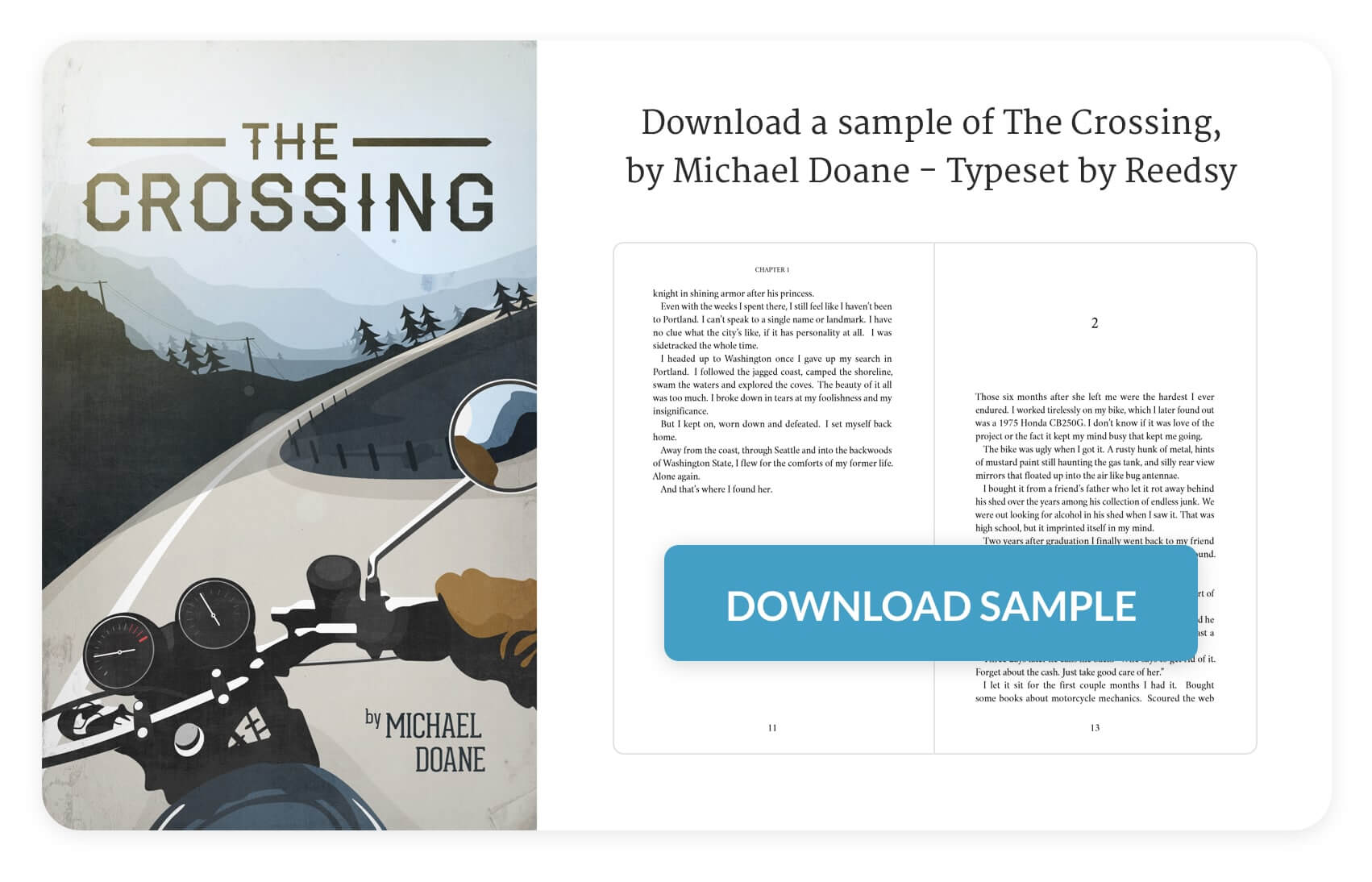 The Reedsy Book Editor is going to be released next Tuesday and will be very appealing to indie authors.
The Reedsy Book Editor combines a beautiful writing experience with powerful collaboration and typesetting features. Authors will be able to write their book – from start to finish – and then export high-quality ePub and PDF files, ready for both digital and physical distribution. The typesetting happens automatically in the background, formatting the manuscript based on a choice of themes created by professional designers. The only thing authors need to worry about is the content of their story.
Authors maintain full autonomy over their manuscript from start to finish. The final product can be used for publication on Amazon's Kindle Store, Apple's iBooks or any other ebook retailer. The PDF files will be compatible with most major print-on-demand services.
"This is not your average text editor," says Cobb. "The powerful automated typesetting and formatting capabilities of The Reedsy Book Editor have been produced using the latest available technologies, after several months of development. There is a lot of number-crunching that goes into making sure each character is placed exactly where it needs to be."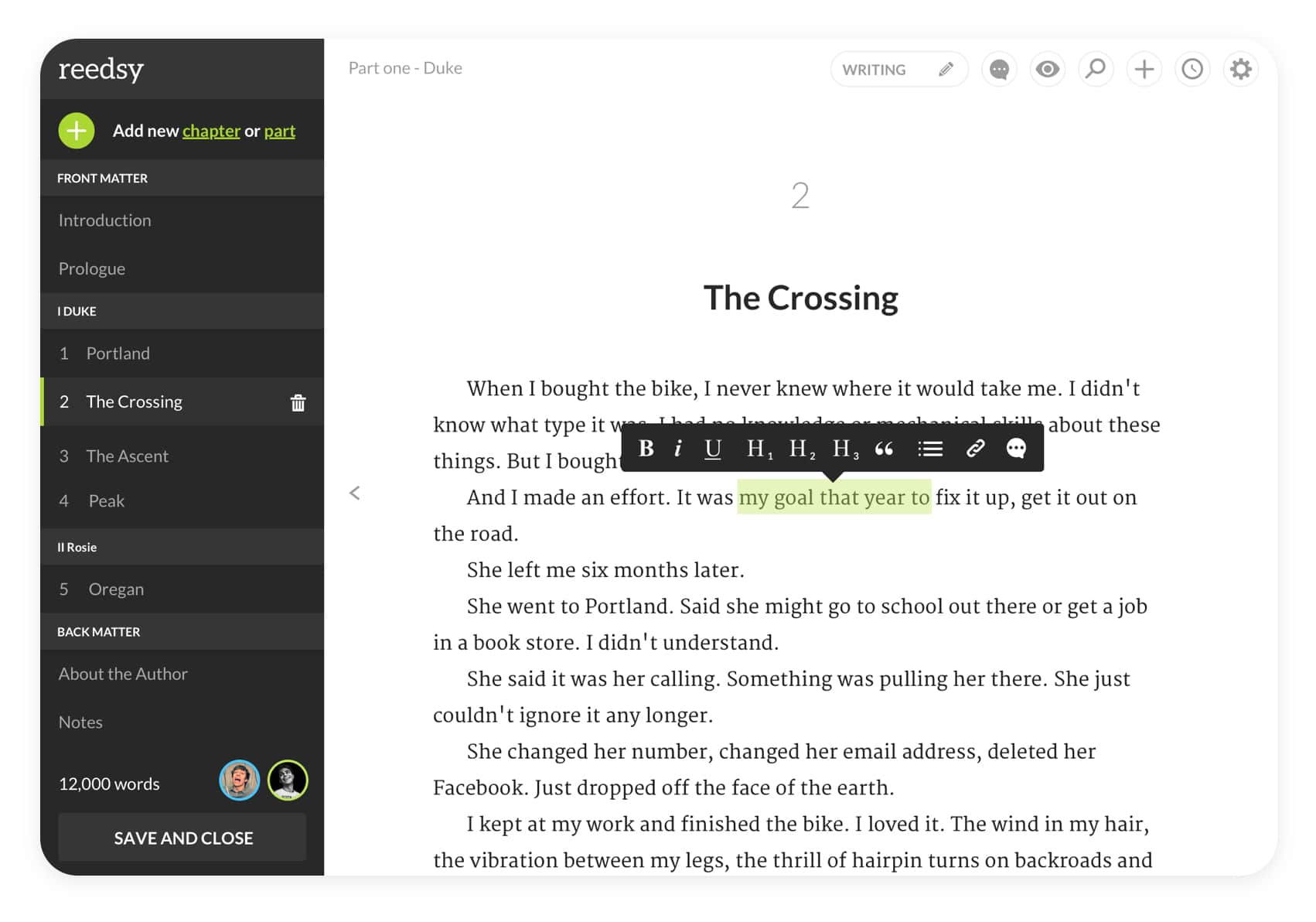 Shortly after the initial release, authors will be able to work on their manuscript in real-time with their editors, who they can hire through the Reedsy Marketplace. The collaborative features of The Reedsy Book Editor allow multiple people to work on a manuscript at once, tracking their changes for review and leaving comments for discussion and clarification. It will supercharge the author-editor relationship, empowering more efficient collaboration between authors and Reedsy professionals.
Features Summary (coming features in italic):
Free beautifully designed book writing tool (Medium for book publishing!)
Instantly export to a range of professionally formatted print-ready templates.
Export ePub and PDF files in seconds
Writing Timeline to go through all the different versions of a book in seconds; auto-backups
Live track-changes and commenting systems
The Reedsy Book Editor extends Reedsy's ambition to assist authors in crafting beautiful books. This began with the Reedsy Marketplace, launched in November 2014, which allows authors to connect with the industry's top professionals (editors, designers, publicists or translators). Reedsy's careful curation (only 1% of applicants are selected) and user-friendly interface earned the startup the title of BookTech Company of 2015, awarded by British trade magazine The Bookseller.
Renowned authors organizations, online retailers and distributions services now recommend Reedsy to their authors looking to get their books edited, designed and marketed. In particular, Reedsy will be providing editing services to Kobo Writing Life authors and offering both its Marketplace and its Book Editor to IngramSpark ® authors in order to create higher-quality, professionally-formatted books.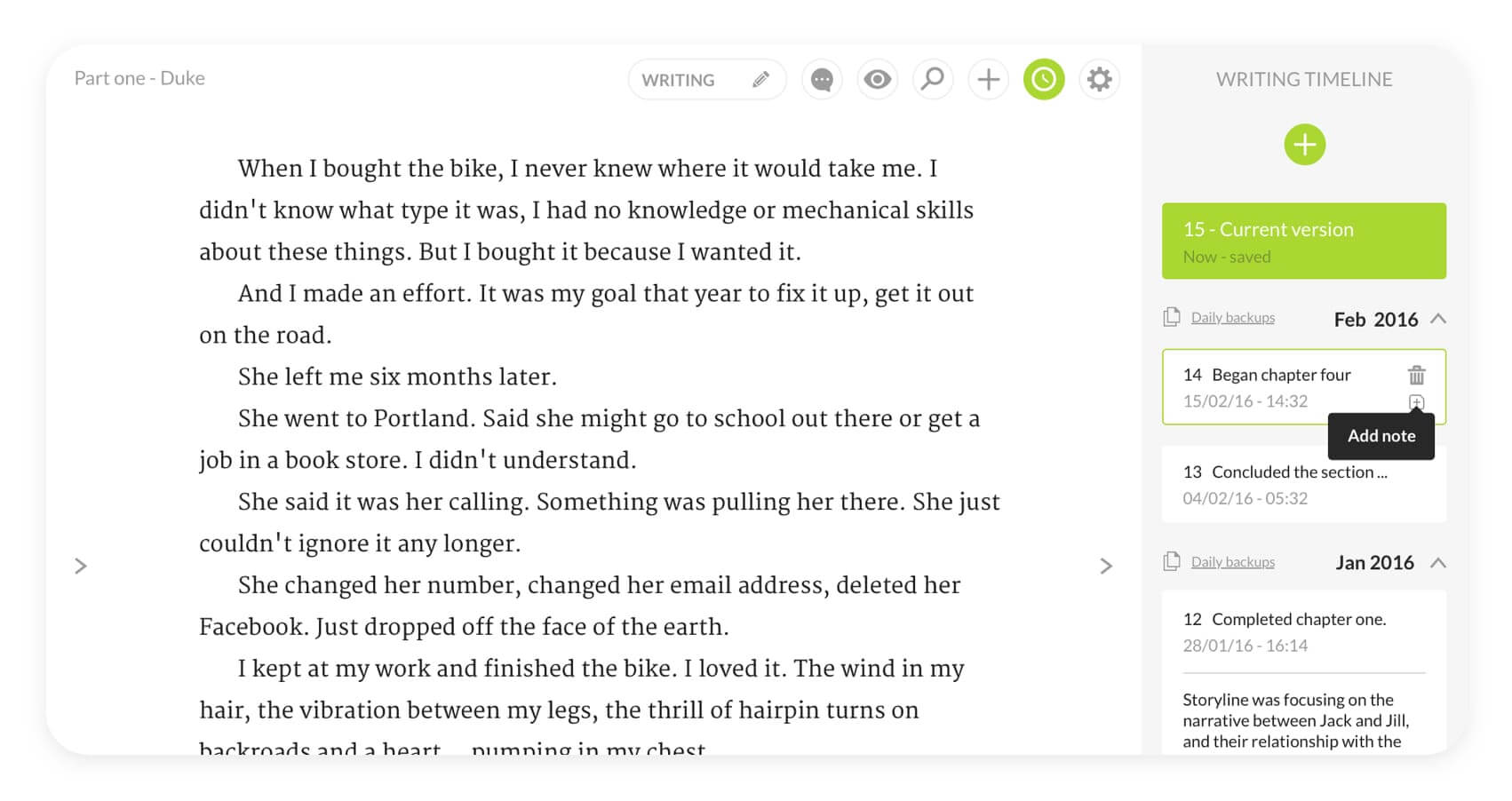 "What I like about the Reedsy platform is that it provides indie authors with an online marketplace to get many of the services they need to create a finished and polished book. The website is very intuitive and easy to use. This is definitely a service that will benefit IngramSpark authors and why we are happy to recommend."—Robin Cutler, Senior Manager for IngramSpark