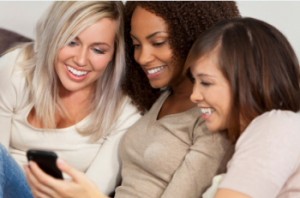 One of the greatest changes to the publishing arena that has come about as part of the recent digital revolution is the access that readers have to authors through social media. It's considered commonplace now for authors to have an online presence that includes fan interaction. Even for self-published authors, the going mentality is that an online presence and a fan base built through social media are crucial steps to take before a single word is published.
But one of the interesting entities to leverage fan interaction and a customer base through social media has become the publishers themselves. Whether an imprint belongs to a member of the Big Five or is a partnership of friends who only publish each others' ebooks, publishers are discovering that getting fans to interact via Twitter, Facebook, and other channels is important for sales.
Akashic Books, publisher's of the popular illustrated comic series Simon's Cat by Simon Tofield, is taking to the social media sphere and calling on readers to photograph themselves with their cats and share them with the publisher. It's this kind of connection that drives readers to seek out the publisher and author online in order to be a part of a fun virtual event.
Other aspects of the book industry are following similar suit. Books on the Underground and Readioactive Books both encourage readers who find copies of their branded books in public to tweet a photograph of themselves with the book, and digital first publisher Untreed Reads will be offering a special promotional thank you for readers who send their virtual congratulations to its editor-in-chief who will be getting married later this month.
While on the surface these types of interactions may seem gimmicky to critics, but in reality they are another way that reading consumers claim ownership over their favorite books and authors. Now that fans are growing accustomed to some measure of personal contact with the creators of their favorite books, they are becoming more engaged with those books through opportunities such as these.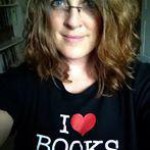 Mercy Pilkington is a Senior Editor for Good e-Reader. She is also the CEO and founder of a hybrid publishing and consulting company.