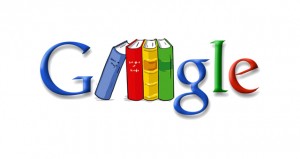 In a decision eight years in the making, a US District Court dismissed the case Authors Guild v. Google, upholding the status of the fair use doctrine brought up in the case. The decision has been hailed by libraries and their partner organizations, in light of Google's tireless efforts to establish a searchable book database through scanning of millions of titles, many of which are housed in secure collections due to their rarity.
"It has become an invaluable research tool that permits students, teachers, librarians, and others to more efficiently identify and locate books," Judge Chin wrote, referencing an amicus brief submitted by the Library Copyright Alliance. "It has given scholars the ability, for the first time, to conduct full-text searches of tens of millions of books. It preserves books, in particular out-of-print and old books that have been forgotten in the bowels of libraries, and it gives them new life."
While no one argues the clear benefits to Google's efforts, especially in terms of book access for the underserved literary demographics and those whose impairments prevent them from enjoying the same textual access that other readers have, the Authors Guild fought the effort claiming copyright infringement, especially in terms of the estates of previous rights' holders.
Judge Chin heard further remarks in support of the dismissal, outlined in a press release today:
"It facilitates access to books for print-disabled and remote or underserved populations. It generates new audiences and creates new sources of income for authors and publishers. Indeed, all society benefits."
"ALA applauds the decision to dismiss the long running Google Books case," said Barbara Stripling, president of the American Library Association. "This ruling furthers the purpose of copyright by recognizing that Google's Book search is a transformative fair use that advances research and learning."
"This decision, along with the decision by Judge Baer in Authors Guild v. HathiTrust, makes clear that fair use permits mass digitization of books for purposes that advance the arts and sciences, such as search, preservation and access for the print-disabled," said Carol Pitts Diedrichs, president of the Association of Research Libraries.
"I echo the comments of my colleagues that this ruling, that strongly supports fair use principles, enables the discovery of a wealth of resources by researchers and scholars," said Trevor A. Dawes, president of the Association of College & Research Libraries. "Google Books also makes searchable literally millions of books to students and others with visual disabilities. This is a tremendous opportunity for all our communities."
The effects of Judge Chin's decision stand to have another impact in another similar case, Authors Guild v. HathiTrust.
Mercy Pilkington is a Senior Editor for Good e-Reader. She is also the CEO and founder of a hybrid publishing and consulting company.