Kindle First is a program that launched in 2013 and it allows people to read e-books, before they are officially released. There is a pool of six titles that change on a monthly basis and are free for Prime members, or cost $1.99 for everyone else. Anything you purchase can be read on your e-reader, tablet or via the companies e-reading apps for Android or iOS.
Here are the Kindle First e-books for February 2016.
The Last Girl (The Dominion Trilogy Book 1) by Joe Hart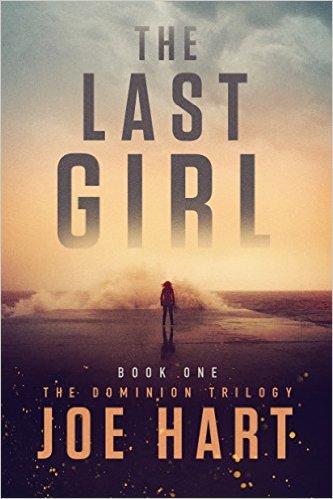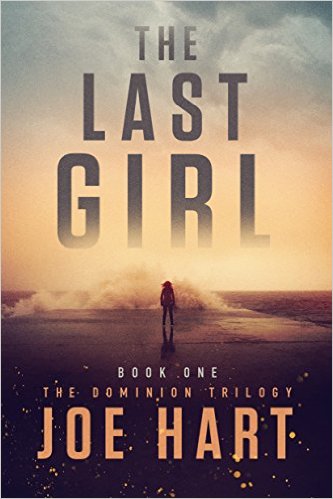 A mysterious worldwide epidemic reduces the birthrate of female infants from 50 percent to less than 1 percent. Medical science and governments around the world scramble in an effort to solve the problem, but twenty-five years later there is no cure, and an entire generation grows up with a population of fewer than a thousand women.
Zoey and some of the surviving young women are housed in a scientific research compound dedicated to determining the cause. For two decades, she's been isolated from her family, treated as a test subject, and locked away—told only that the virus has wiped out the rest of the world's population.
Captivity is the only life Zoey has ever known, and escaping her heavily armed captors is no easy task, but she's determined to leave before she is subjected to the next round of tests…a program that no other woman has ever returned from. Even if she's successful, Zoey has no idea what she'll encounter in the strange new world beyond the facility's walls. Winning her freedom will take brutality she never imagined she possessed, as well as all her strength and cunning—but Zoey is ready for war.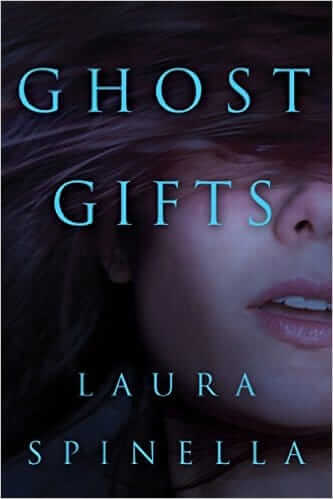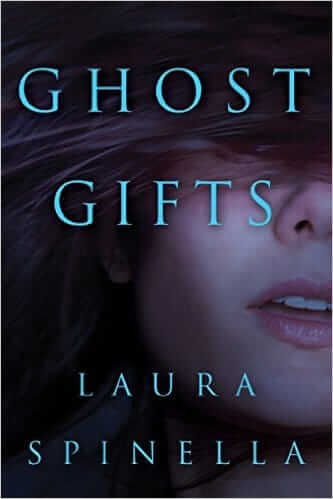 All Aubrey Ellis wants is a normal life, one that doesn't include desperate pleas from the dead. Her remarkable gift may help others rest in peace, but it also made for an unsettling childhood and destroyed her marriage. Finally content as the real estate writer for a local newspaper, Aubrey keeps her extraordinary ability hidden—until she is unexpectedly assigned the story of a decades-old murder.
Rocked by the discovery of a young woman's skeletal remains, the New England town of Surrey wants answers. Hard-nosed investigative reporter Levi St John is determined to get them. Aubrey has no choice but to get involved, even at the terrifying risk of stirring spirits connected to a dead woman's demise and piquing her new reporting partner's suspicions.
As Aubrey and Levi delve further into the mystery, secrets are revealed and passion ignites.
North of Here by Laurel Saville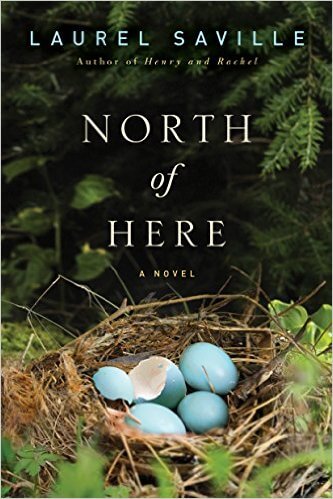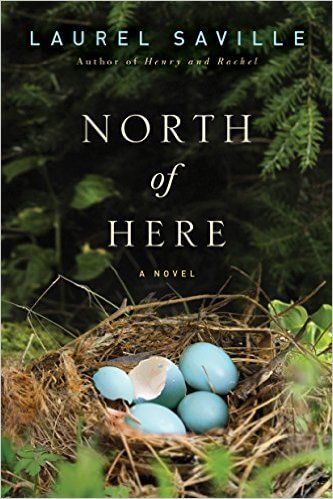 The sounds of unexpected tragedies—a roll of thunder, the crash of metal on metal—leave Miranda in shock amid the ruins of her broken family.
As she searches for new meaning in her life, Miranda finds quiet refuge with her family's handyman, Dix, in his cabin in the dark forests of the Adirondack Mountains. Dix is kind, dependable, and good with an ax—the right man to help the sheltered Miranda heal—but ultimately, her sadness creates a void even Dix can't fill.
When a man from her distant past turns up, the handsome idealist now known as Darius, he offers Miranda a chance to do meaningful work at The Source, a secluded property filled with his nature worshipers. Miranda feels this charismatic guru is the key to remaking her life, but her grief and desire for love also create an opportunity for his deception. And in her desperate quest to find herself after losing almost everything, Miranda and Dix could pay a higher price than they ever imagined.
Little Sister (A James Palatine Novel) by Giles O'Bryen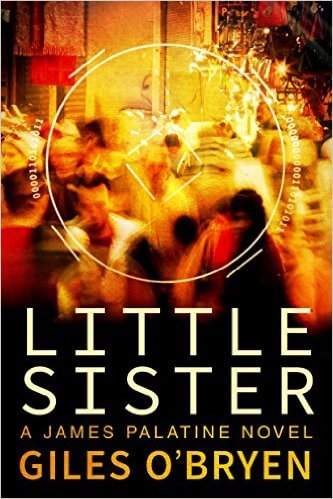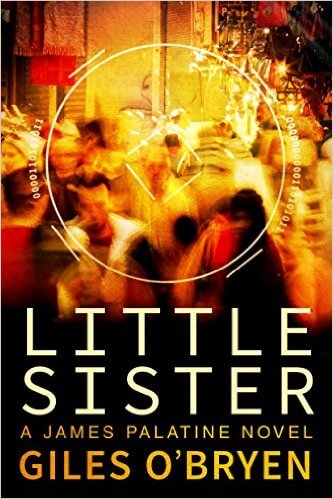 Little Sister has vanished. The prototype device—real name IPD400—has powers of surveillance that governments and terrorist organisations would kill for. They might yet.
James Palatine, a trained killer with a surplus of conscience, invented the device and is the only person who can operate it. He's determined to retrieve it, and so is Natalya Kocharian—the arms dealer who 'inadvertently' sold the prototype to a rogue dealer. But the current owner, holed up in the scorching void of the Western Sahara, won't give in without a fight. Meanwhile MI6, fearing for their own reputation, will do anything to beat Palatine to the prize.
As the hunt for Little Sister goes from Whitehall errand to deadly international arms race, global security hangs in the balance. Knowledge is power, after all—and no secret is safe from Little Sister. With only Natalya on his side, can Palatine simultaneously take on his enemies, his demons and the dangerous power of his own invention?

Michael Kozlowski is the Editor in Chief of Good e-Reader. He has been writing about audiobooks and e-readers for the past ten years. His articles have been picked up by major and local news sources and websites such as the CBC, CNET, Engadget, Huffington Post and the New York Times.