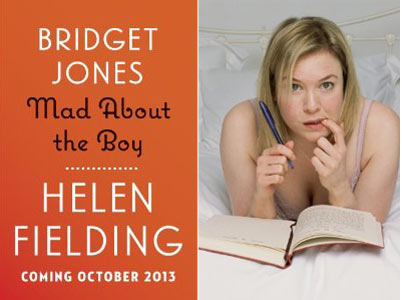 To err is human, but to sweep it under the rug is completely corporate.
With so much talk in recent news about the poor quality of indie authors' works and data that shows that only about 59% of self-published authors go so far as to pay a professional editor before hitting that publish button, it's easy to forget that the traditional publishing industry has its fair share of mistakes, too.
The famous Twilight series has a glaring error in book one–we'll skip the discussions of the other five errors–but apparently Bella liked to watch the "dust moats" instead of "dust motes" as they floated around in the vacuum in front of her face.
But now, the highly anticipated release of a sequel in the Bridget Jones Diary series, Bridget Jones: Mad About the Boy, has not only an error…it contains about forty pages of a different, unpublished book somewhere in the middle of it.
According to sources in the publishing house, it's the printer's fault, and not the fault of the person whose job it was to send the printer the file. More importantly, Vintage enacted a swift recall of the printed book, which contains an excerpt of an as-of-yet unpublished book, the autobiography of Sir David Jason. Can't we all just admit that mistakes happen, regardless of what side of the industry you're on?
As for the book itself, it seems to be a far cry from the lighthearted romcom that more filmgoers than readers may remember, as starring Renee Zellweger and Hugh Grant.