Authors and publishers alike–regardless of the route to book release–are constantly looking for new methods of helping readers discover books. Many tools at these creators' disposal come with high price tags, often out of the reach of self-published authors and indie publishing houses. Companies like Libboo have emerged to give authors the ability to engage with readers and help those readers become part of the discovery process.
Now, Libboo has launched two new book tools to continue the discovery process while still making it a reader-centric opportunity. Jason Freeman spoke with Good e-Reader this week about the ability to "delight readers while empowering authors."
"Our new products are designed to help talent stand out in a crowded space. We've learned from discussion and data, and we invest that in our products," explained Freeman.
The first tool, InstaFreebie, is now in public beta and lets authors or publishers generate digital copies of their titles under complete control in order to send them out to reviewers, readers, street teams, and more. Unlike typical coupon codes, rights holders can track where the copies of the book were actually accessed in order to engage with those readers in a more intentional way; additionally, if an author were to share the link to the book and give permission to all of his audience to share it as well, he can then retrieve information on where the book was accessed after it left his audience.
The second tool is a daily update feature called The Midlist, which sends information to Libboo and InstaFreebie users on which books are generating the most discussion and traffic. Even without already having an established connection to the author, readers can see which books are being shared the most. This tool is not available for cost, meaning authors or publishers cannot simply pay to be featured on these daily emails, and it is instead based on genuine traction around a book.
"The two biggest lessons we've learned at Libboo are that authors don't have access to the most basic data–and there's a really good conversation that needs to be had about that–and that most authors don't have the tools to engage on a large scale. That led us to the idea that it doesn't have to be an either-or, delighting readers and supporting authors can be done at the same time."
Freeman pointed out that most authors are relying on Facebook and email for reader engagement, and that these tools will help them use those platforms more effectively. But more importantly, he indicated that, while data is the "lifeblood" of some companies in terms of using it to control revenue, other industries embrace the sharing of important information, such as the music and movie industries.
"There are walled castles that prevent authors from having tools. We intend to tell as much as we can. It's about empowerment."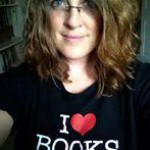 Mercy Pilkington is a Senior Editor for Good e-Reader. She is also the CEO and founder of a hybrid publishing and consulting company.