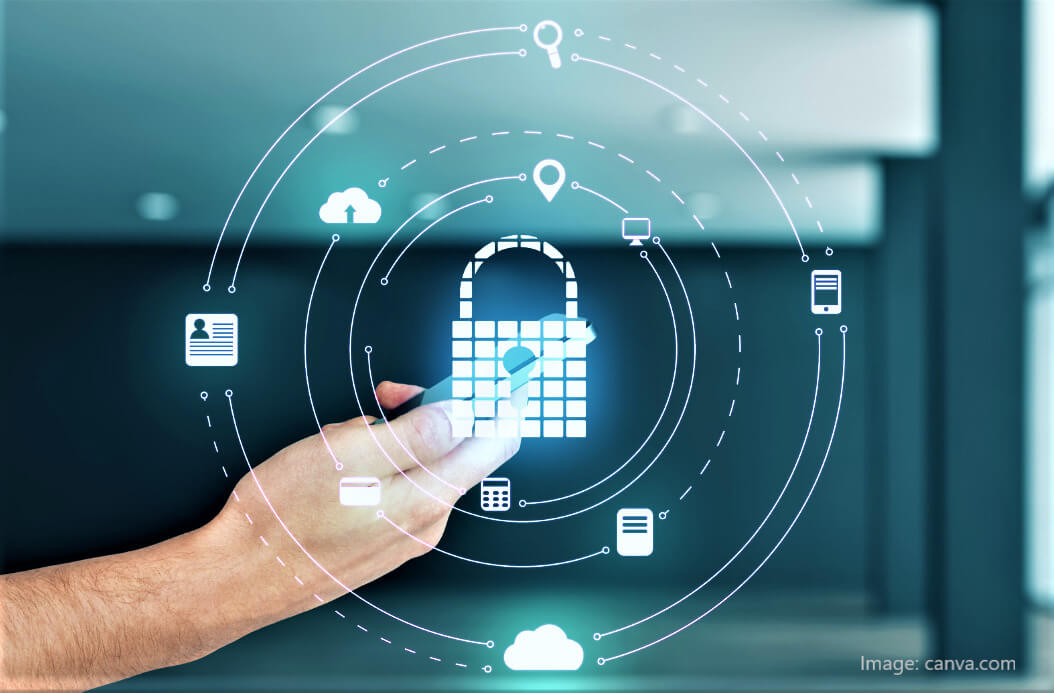 Being a post secondary student can be unbelievably expensive. Depending on your field of study, your textbooks could be hundreds, if not thousands of dollars. To help with this cost, many post secondary schools have a "Used-Book" section in their campus books stores. As well, unless the program has drastically changed, many professors and instructors try to make concessions for their students, by allowing slightly older versions of textbooks to still be used in the course.
However, the largest cost-saving-support-system for students on any campus is typically the library. Many college and university libraries set aside copies of textbooks, ebooks and general course materials, such as journals, to be used as resources for their students. The idea is that no student should be denied access to course materials, or the ability to complete their work if they don't have all of the textbooks.
However, it's worth nothing, this isn't charity.
Although most educators, librarians and schools, have an earnest desire to see their students succeed, this is the student's right of access, and usually part of the school's code; hence, it's the school's responsibility. Depending on the location of the school, legislation in that specific district, as well as an individual student's personal circumstance, access to course materials can even fall under human rights.
One year, while desperate to do literally anything except study, my sleep deprived procrastination led me to read my university's student manual. I learned some very interesting facts – while not studying for my final. As it turns out, the student is the customer.
The hundreds, or sometimes thousands of dollars we pay in "student fees", are used to pay for access to the gym, resources, such as computer labs, and of course libraries. The gym membership isn't "free", students pay for it. One of the things I discovered with my deep dive into the fine print is that student's have the option to "opt out" of such fees and save some money for services they don't need.
What's included in student fees has changed over the years, and many of today's students are also being billed for "Inclusive Access". This is essentially the practice of automatic textbook billing. The courses' digital content is given to students at the start of the term, often through a learning management system. It's also worth noting that this service usually only "rents" the materials to students. If they don't think ahead to download it before the end of the term, they can lose access to the course content altogether.
According to their website, "Students have a period to 'opt out' before they are billed through their tuition and fees." However, it's worth noting that due to how the course set up, if a student happens to actually become aware they in fact do have an option to 'opt out', they could end up losing access to their course materials all together.
Meaning, they don't really have a choice after all.
For many schools it's not just a kindness to have a copies of textbooks; it's required. Access to information, is a corner-stone principle for libraries. In both a literal and metaphorical sense; the library is a stockpile of knowledge. Accumulating, organizing, and protecting precious information, a library is much like a vault. However, with a huge exception; its doors are meant to be thrown wide-open, allowing access to the wealth it contains within.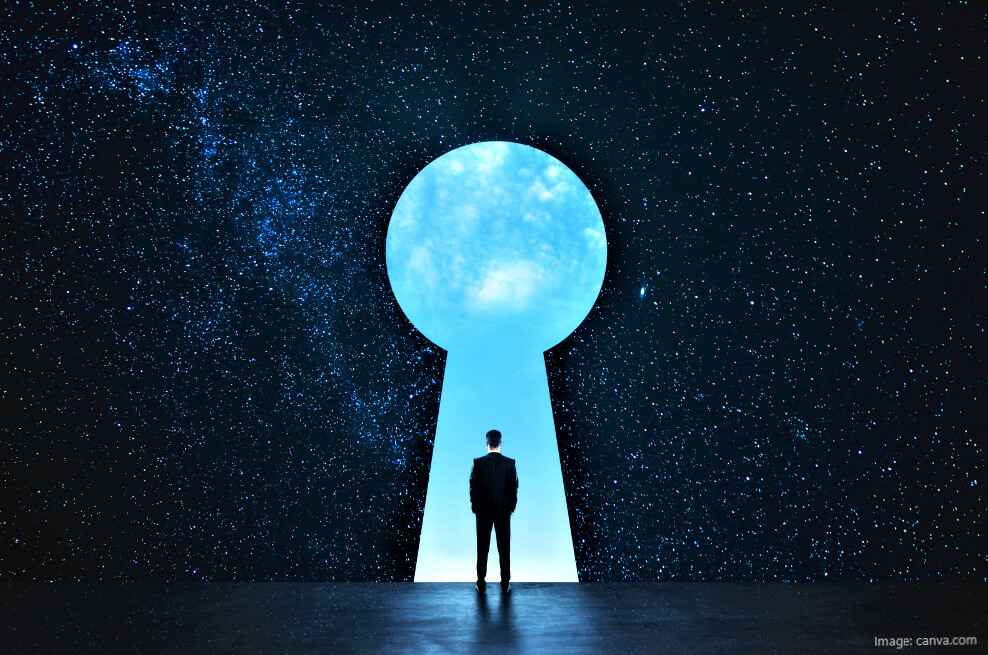 What happens when the library itself is being blocked from the treasures?
Just this fall, at multiple post secondary intuitions, students were suddenly denied access to their course textbooks. As reported by Vice, Publisher John Wiley & Sons made the controversial choice to abruptly remove approximately 1,380 multidisciplinary titles from university ebook collections vendor ProQuest. Students who had already saved up, budgeted for the term, paid tuition fees, were suddenly faced with lack of access to their required course materials. Under public back lash, Wiley & Sons reversed their decision, however, not until mid-October; almost 6 weeks into the fall term.
As opposed to other materials, such as physical books, for many libraries, their only access to ebooks and audio books is through paid subscriptions through third party venders. Just recently, we shared a piece highlighting a movement in the United States where over 1000 authors have come out against this practice by signing an open letter of protest. According to the letter, these practices "are often likened to extortion", as the libraries and students have no choice but to pay high subscription fees to gain access to digital materials.
It seems the issue of fair access is not isolated to North America.
A UK campaign #ebookSOS was launched in 2020 after three concerned academic librarians, Yohanna Anderson, Caroline Ball and Rachel Bickley, came together in response to the pervasive practice of high prices, restrictive licenses, and unreasonable lack of availability of ebooks. The initiative published an Open Letter, asking the UK Parliamentary Education Select Committee, to open an investigation into the biased sales, pricing and licensing practice of academic publishers.
In an recent interview, Anderson shared with me, "We are all academic librarians, and we were spending hours of our time trying to source (the) ebooks students needed to access to complete their studies. Prior to COVID we could buy hardcopies, but lock-downs made this impossible and ebooks were the only option."
#ebookSOS shares a document on their website highlighting the unbelievable and frankly revolting price gouging publishers are forcing libraries to pay. When I wrote the article last month, Fight to support Digital Access in libraries reaches 1000+ Author names, I had wondered if the word "extortion" was a bit heavy handed, however, now seeing the data collected and complied on behalf of Anderson, Ball and Bickley; I'm not sure "extortion" is a strong enough word. For example, the book Good Practices in the Early Years, by Janet Kay, is £25.99 in print, and £1,052.00 in ebook format.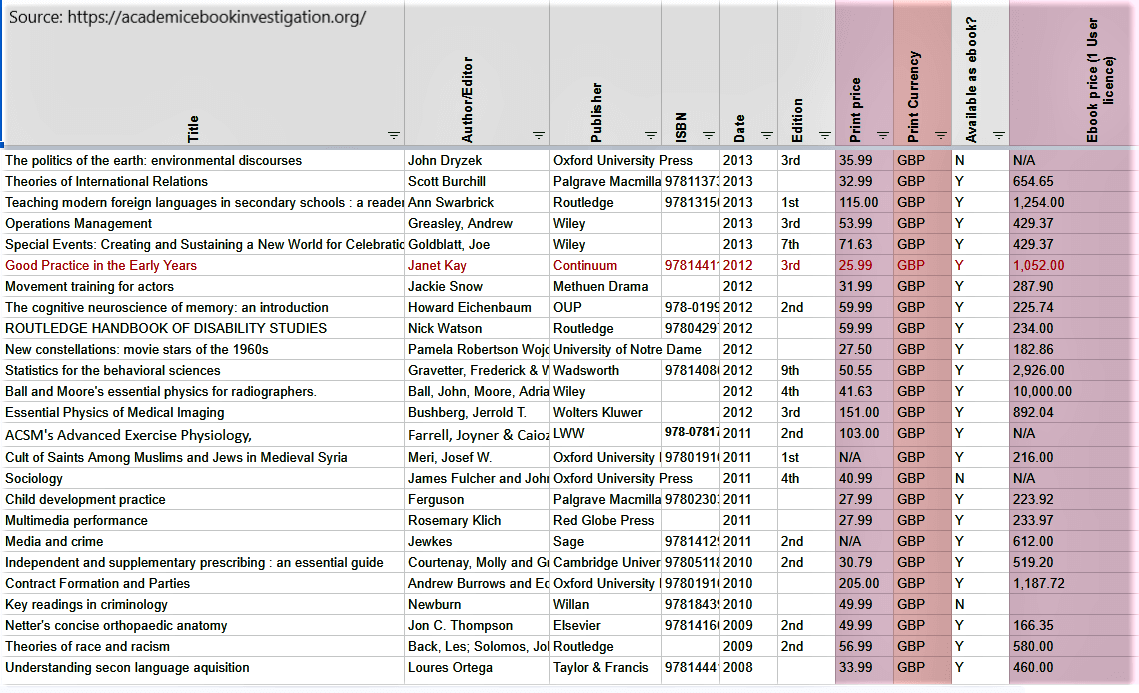 Anderson explained, "Ebook versions are often not available, publisher's prices of ebooks can be as much as 500% more than the price of their hardcopy equivalent, and the ebooks are licensed and not owned; so publishers can, and do, withdraw titles or change the licensing terms without any notice." After appealing to publishers to rethink their practices, with no success, the group decided that the only thing they could do was campaign for changes to the market.

For Anderson, Ball, and Bickey it goes beyond their legal responsibilities as librarians, they want to support their students and patrons. "I have seen the damage the lack of access to information can do." Anderson said, and continued, "Information is power. I have always been concerned about social justice issues. Fair access to information is one great leveler. We can't have a fair society when many are blocked from engaging fully due to barriers to knowledge. The central remit of libraries and librarians is to facilitate fair access, hence it is my professional duty to fight for that."
An avid book reader and proud library card holder, Angela is new to the world of e-Readers. She has a background in education, emergency response, fitness, loves to be in nature, travelling and exploring. With an honours science degree in anthropology, Angela also studied writing after graduation. She has contributed work to The London Free Press, The Gazette, The Londoner, Best Version Media, Lifeliner, and Citymedia.ca.