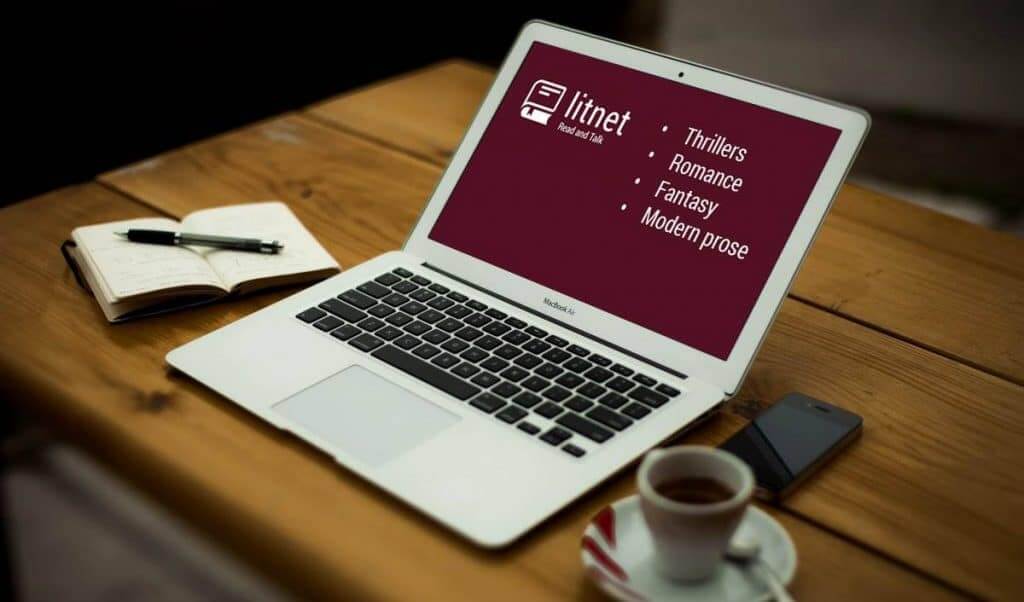 How to read best sellers before they're complete and published? Just imagine, let's say George Martin, the author of "Game of Thrones," releases his new novel not in full, but publishes it chapter by chapter. Readers engage in discussions of plot twists and character developments expressing their ideas on how the story should proceed. Martin takes some of those suggestions on board and surprises his readers with the very plot twist they've been longing for. "Impossible!", you're thinking. And you're wrong. This has become possible with the launch of the English version of Litnet an innovative literary platform that has been successfully operating on the global market since 2015.
eLibrary Litnet was founded three years ago and it's services drew immediate attention of the literary community. Today, Litnet is the fifth largest e-book website in the world. Having been established on the market, the service decided to extend its reach and launched the English version of the platform.
"Why innovative?", you might be asking. Litnet is a both a literary marketplace and a social network. On Litnet, you can read popular books online – chapter by chapter as and when the authors publish them or you can download complete books to your computer or smartphone. You can make the process a whole lot exciting by discussing the stories with other readers and directly with their authors.
This symbiosis of Amazon and Goodreads is much more convenient than when the two concepts are separated and readers have to use two different platforms: one to buy and the other to talk.
Litnet for Readers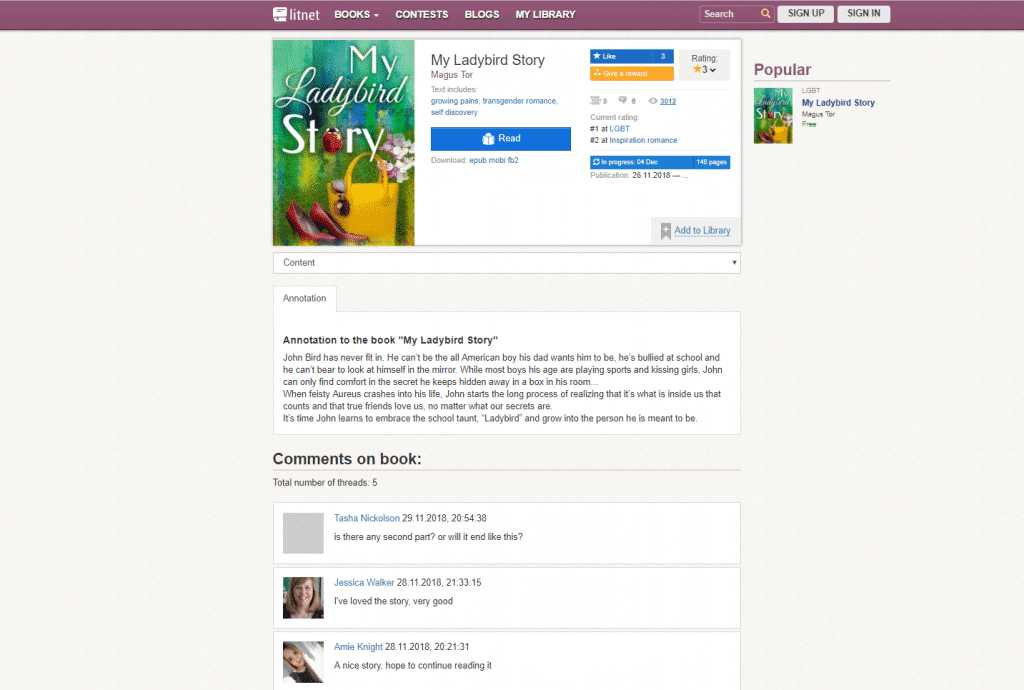 By registering on Litnet, readers create their own libraries, subscribe to authors' blogs, and discuss books. It's important to note that, as described above, many authors on Litnet publish their books gradually. Readers may not yet know the ending of a work, but they empathize with the heroes in every newly released chapter. Eventually, it becomes a literary TV show, where each new part is a new episode, written and published by the author. This encourages readers to actively communicate and share their predictions about the plot. This is why so many books get thousands of comments. In a typical eBook retailer, it is only the best sellers that receive a similar number of comments. Very often the authors actually listen to the advices their readers give them. In a way, they end up working together.
Also, readers have the option of giving rewards to their favourite books. This helps improve the books' positions in the catalog and boost their ratings. So that the writers get the opportunity to monetize even their free books!
Litnet for Authors
On Litnet, you can not only read books, but also become a writer. Publish a book or its first few chapters and see the readers' reaction. Perhaps you'll see that being a writer is your calling.
When publishing a book on Litnet, authors make it either free or paid. Selling an unfinished book by subscription is one of the main features of Litnet.
A subscription is a one-time fee for accessing a book that is still being written.
Owing to this feature, the authors make money on books they've just started writing. Once a book has been completed, authors can start selling its full version on Litnet or any other retailers. Thus, they get paid twice: in advance, for selling subscriptions, and for selling a complete version of their book.
Another advantage of gradual distribution is protection against piracy.
Pirates do not steal unfinished book because until it is complete, it makes no sense to publish it in their libraries.
Literary Contests – An opportunity to express yourself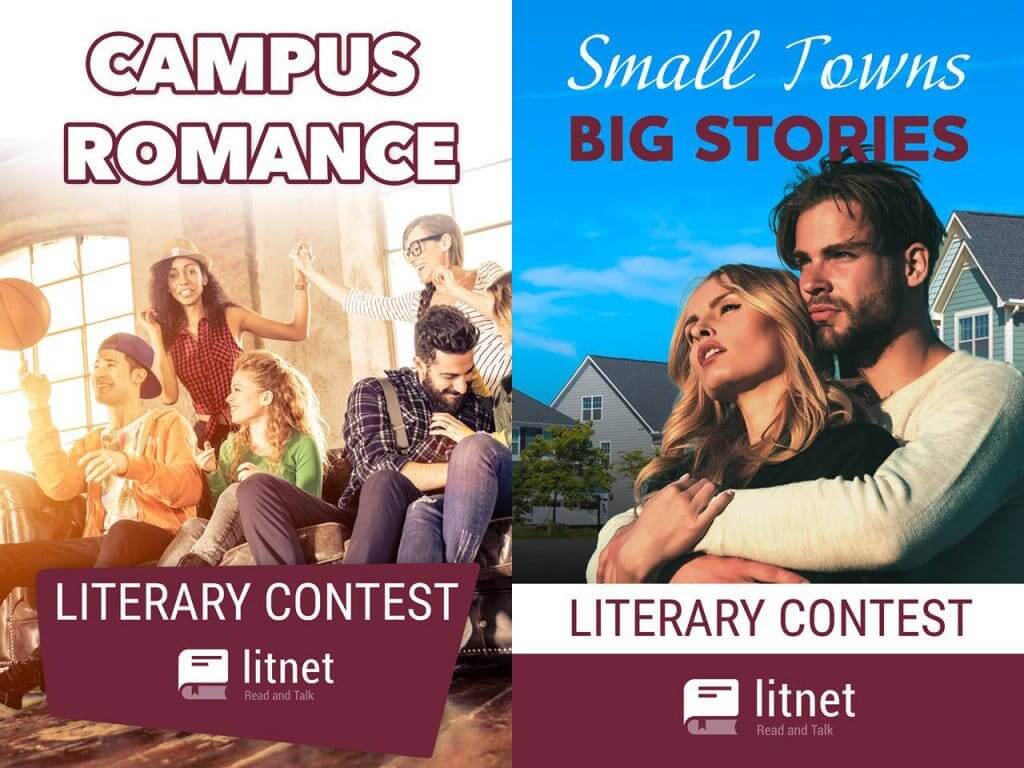 With the launch of Litnet's English version, there are two contests for authors: "Campus Romance" and "Small Towns Big Stories".
Six finalists of both contests will receive full coverage (return ticket, accomodation, and registration) of their participation in the AWP Conference and Bookfair (Portland, USA) in March 2019. In addition, books of the winners will receive extensive promotion from Litnet.
Participation in literary contests is a great way to showcase talents, gain invaluable experience, and get writing motivation.
As you can see, Litnet is a literary platform with many innovative solutions.
Readers get early access to books and a chance to influence their plots. By selling Litnet's subscription model, authors protect their books from piracy and earn money. In addition, many authors who started out by publishing on Litnet have been discovered by publishers and have released their books in print.
And contest participants get a fantastic chance to become professional writers. Thus, every literary nerd will find something interesting on Litnet.

Markus lives in San Francisco, California and is the video game and audio expert on Good e-Reader! He has a huge interest in new e-readers and tablets, and gaming.