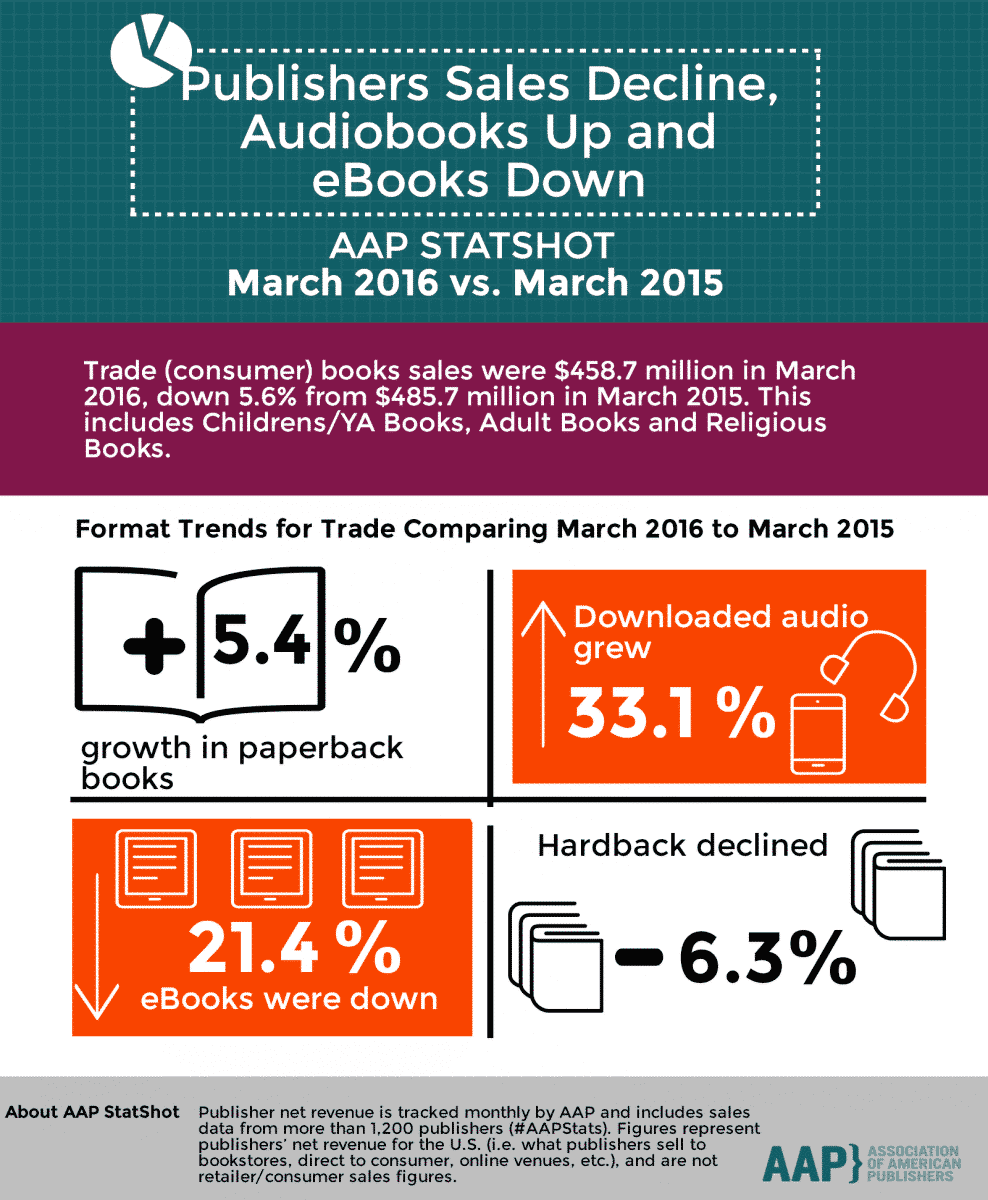 The Association of American Publishers has just released new data that does not paint a rosy picture for the future of e-books. The digital format fell 2.7% in the first quarter of 2016.
E-Books are not the only format that have been experiencing a large decline in 2016. Trade sales during the quarter were $1.37 billion, down 7.4%. Adult books generated $941.3 million in sales, representing a 10.3% drop. Childrens/YA Books were down 2.1% at $320.5 million. The lone bright spot were audiobooks, which grew a staggering 35.3%
March was an especially bad month for books in general. Trade books sales were $458.7 million, down 5.6% year-over-year and e-book sales were down 21.4% March and 21.8% year-over-year.